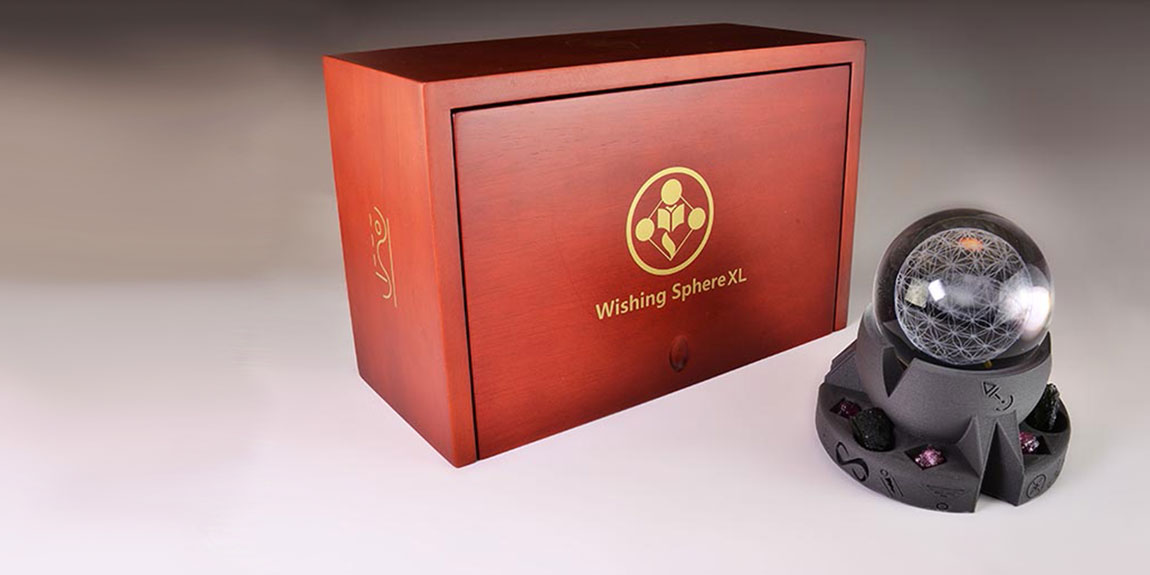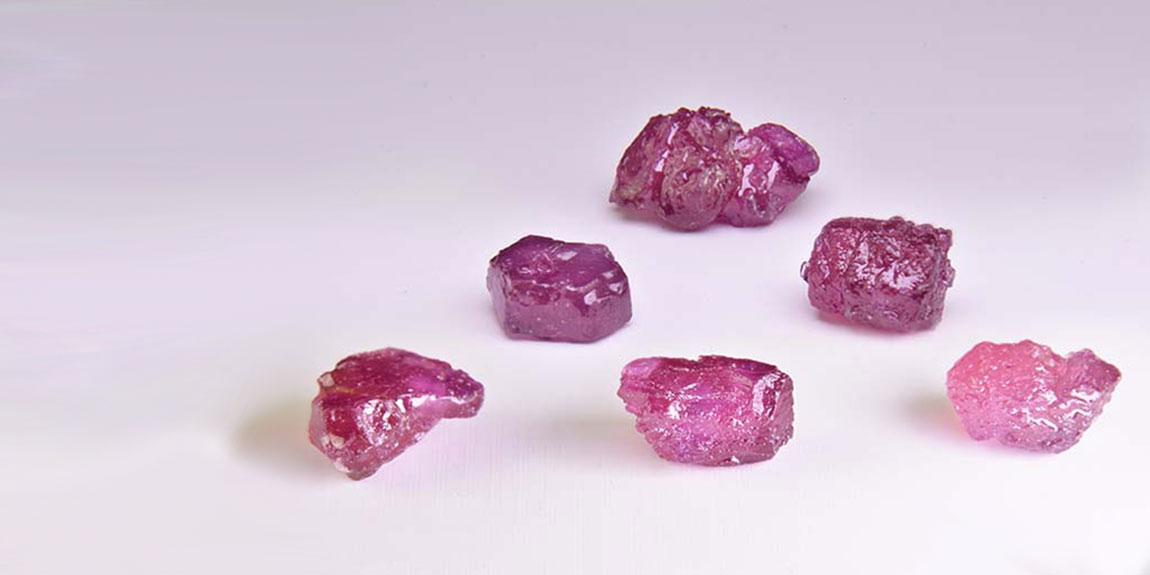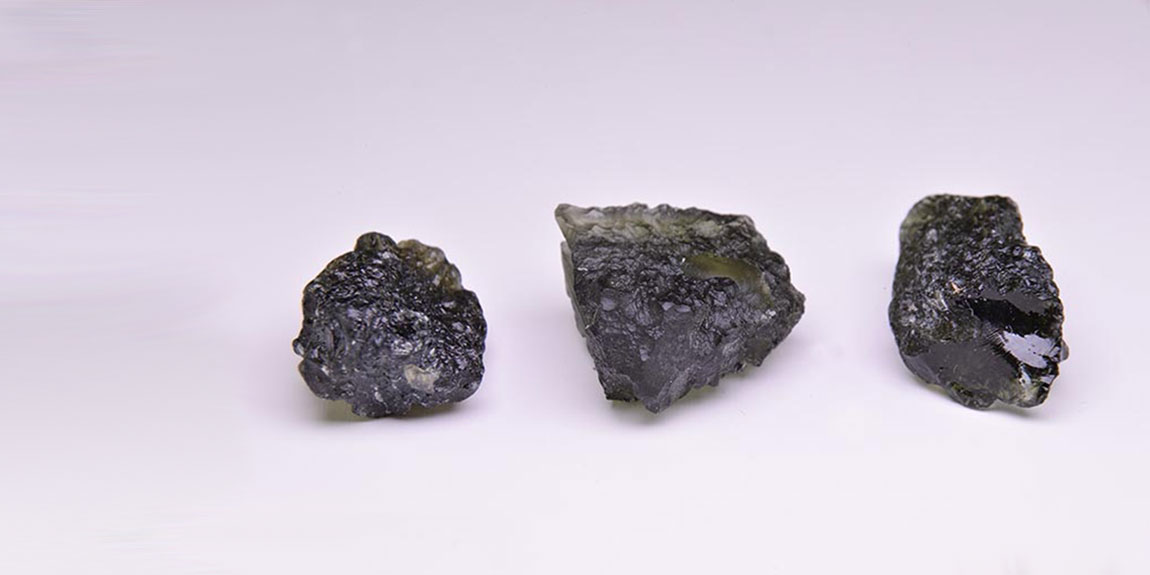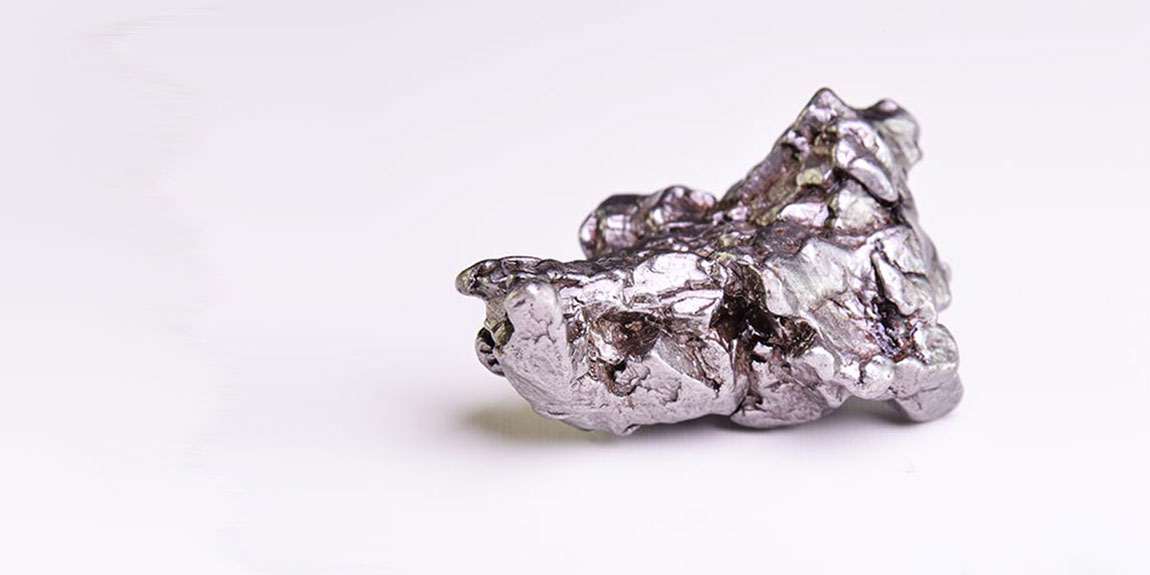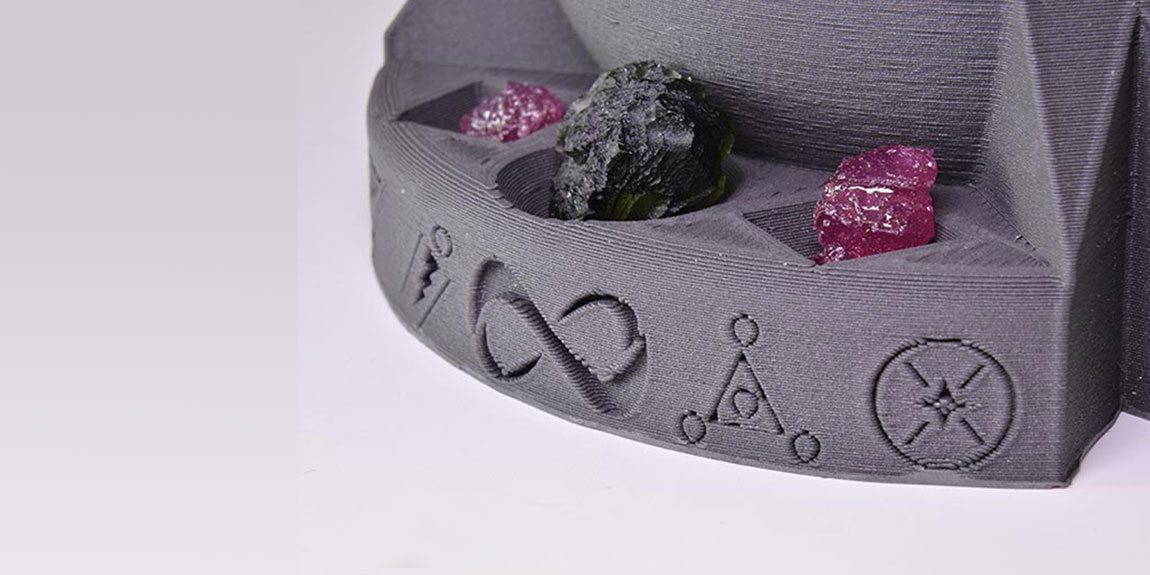 NEW!
Reach Beyond Your Own Physicality to Wish for Spiritual Guidance, Communicate with Those Who Are Far Away, Protect Those You Love, and Promote World Peace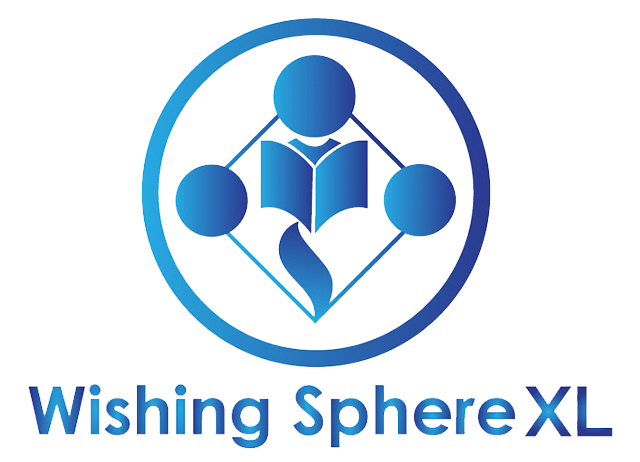 Take your manifestations to the next level. Like its predecessor the Wishing Sphere, the XL opens the Universe to fulfill your desires for prosperity, wellbeing, romance, sacred knowledge, and more. But its larger size, additional precious and rare crystals, and divine-influenced universal engraving give it unprecedented reach and power.
Like the Wishing Sphere, the XL sits on an expertly carved, meteoric steel composite base for energetic grounding and protection. But we've taken the original model and given it even more energetic resonance for a better channel and flow. With six natural uncut precious Ruby stones instead of four, and three extraterrestrial Moldavite stones instead of one, you'll be able to feel the energy swirling around this piece from the moment you assemble it.
The heart of the Wishing Sphere XL is a gorgeous, 80mm, 99.9% pure lab-grade Quartz crystal ball etched with a 3D flower of life symbol that encircles an etching of the Universe! Gazing into the sphere, you get a sense of the perspective of divine intelligence reflecting on all that is and ever will be. Before you even make your first wish, you'll notice a shift in your own consciousness — this is an intended function of the XL, and part of what gives it such an effective reach.
Channeled from divine knowledge, this state-of-the-art tool helps you turn your wishes into reality in a way that has far-reaching and lasting effects. Reach beyond your own physicality to wish for spiritual guidance, communicate with those who are far away, protect those you love, and promote world peace. The XL was designed to do it all. There is no limit to what you can wish for, so what will you wish for first?
See the Wishing Sphere XL in Action
With the Wishing Sphere XL, You Can: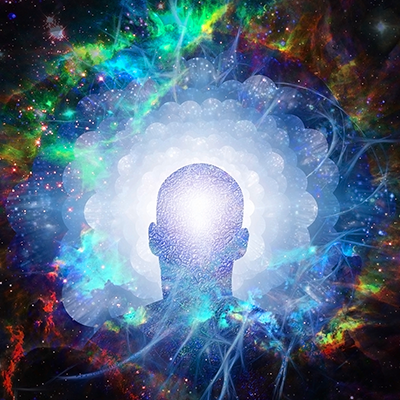 Dream Bigger.

The Wishing Sphere XL expands your influence to allow your wishes to have profound effects on your Universe and everything in it.

Let Go of Fear.

Wish without hesitation. With the Wishing Sphere XL, you can trust that your wishes will be granted. In fact, it is advised that once you make a wish, you let go of your attachment to it. The XL will send the full energy of your wish into the world and work on manifesting it without any further focus needed from you.

Be Surprised.

Prepare to be delighted. With the Wishing Sphere XL, manifestations often present themselves in a different/better way than you might have pictured. Often, these manifestations are actually combinations of granted wishes, paired together in spectacular ways that you could not have imagined if you tried!!
Get a New Perspective.

The Wishing Sphere XL takes your wishes out of the superficial realm into a deeply spiritual and profound territory where your true purpose and most pure desires are revealed and then manifested.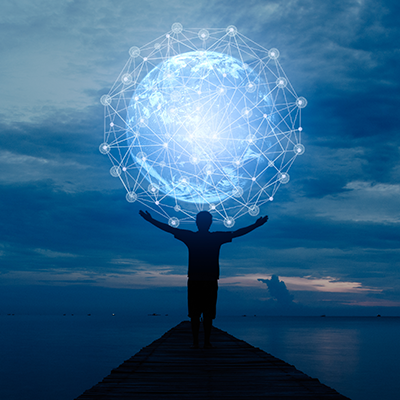 Tap into the Universe of Creation.

Most people go through life reacting to circumstances that were created by others. This is your chance to decide what the circumstances will be and then create them.

Enhance Your Space.

As beautiful as it is useful, The Wishing Sphere XL can be openly displayed anywhere in your home or office. It matches any decor and sends out energetic vibrations in all directions to cleanse and activate your space.

Protect Your Universe.

The Wishing Sphere XL absorbs and transmutes negativity from all directions, holding you and your Universe in a protective bubble of positive, high-vibration creation.
What Is the Wishing Sphere XL?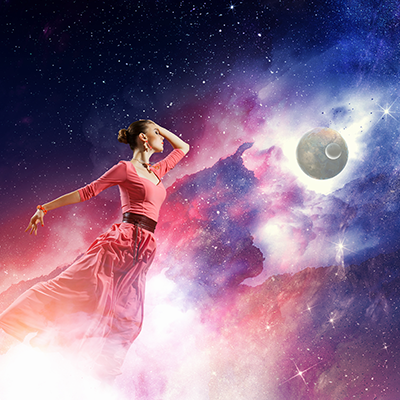 The Wishing Sphere XL is a Quantum creative pathway that makes you the architect of your own Universe. Through sacred energetic technology, it turns the energy of your thoughts into real life manifestations that can affect everything and everyone you know in positive, healing ways.
You don't have to have any special knowledge or psychic powers, the Wishing Sphere XL does all of the work for you. You simply gaze into it and think a thought about a manifestation you'd like to create. If you aren't sure what to wish for, that's okay! The Wishing Sphere XL reads and intakes your energy like a calculator. Your desires are there whether you are aware of them or not! They are all accounted for and granted, whether you believe they will be or not.
The Wishing Sphere XL is where technology meets consciousness. Harnessing Quantum Physics, Sacred Geometry, Divine Symbols, and materials that literally came from outer space, this spiritual tool represents the opportunity of a lifetime.
How Does the Wishing Sphere XL Work?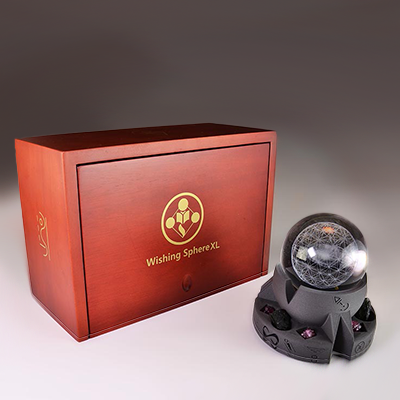 Everything in the Universe is made up of energy. Your thoughts, hopes and dreams are energy. The Wishing Sphere XL gives you a way to activate that energy and turn it into real life manifestations.
This is the product of thousands of years of knowledge, millions of years of geologic formation, some fortuitous meteorites, and an eternity of divinely channeled information. Here's how the Wishing Sphere XL works:
Made from steel composite (which features a high degree of iron), the base grounds the Wishing Sphere XL while also providing a bridge for out of body experiences and shamanic travel, opening connections between all of the realms within our Universe.
On the bottom, there are four energetic channels that pull earth and human energy up through the device, activating the raw ruby and moldavite crystals that surround the central sphere. The crystals amplify this energy and add their own special properties to it, cleansing and strengthening its power.
The energy makes its way to the center channel where a certified piece of rare meteorite sits. This meteorite has out-of-this-world properties that shield your wishes from negative energy and give them a Quantum super boost.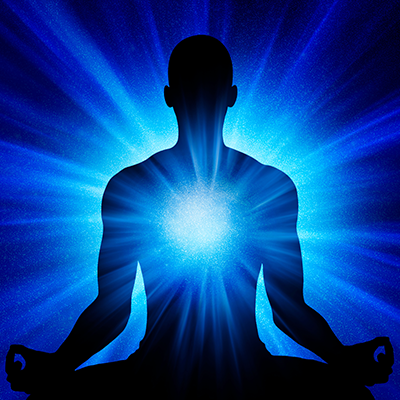 Here's where the magic happens: the meteorite sends the energy up into the sphere where it encircles a fractal representation of the Universe with divine creative energy surrounding it. Your wish goes into active creation mode where light and particle physics intersect to transmit the necessary changes and pathways anywhere in the Universe where they are needed in order to grant your wish.
In essence, the sphere emits your activated wish energy in all directions. As it radiates outward, it attracts all of the energetic elements (connected to real, physical objects and beings) that are needed to create the recipe for your wish fulfillment.
In real life, energy gets realigned, thoughts and circumstances organize themselves around bringing the physical manifestation of your wish into the realm where you can easily observe it. Once you've made your wish, the Wishing Sphere XL does its work without any further effort required on your part. All that's left to do is to watch the elements come together to deliver the manifestation of your wish!
The Power of Crystals
Every natural crystal contains its own special properties that are useful in guiding you through your journey on Earth. Because of the way they were formed over thousands of years, they hold a stable energetic frequency that is essentially "frozen" in time. This ensures that you can count on them to always emit the same properties, reliably and effectively.
In the Wishing Sphere XL, natural crystals were selected for their specific frequencies and their ability to work together to cleanse and activate your wish energy.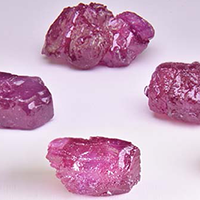 Uncut Precious Ruby Stones (x4)
Rubies were once considered more precious than diamonds because of their special properties. Ruby is a stone of passion, protection, and prosperity. It provides grounding from the Earth, and also a warm, healing, confident energy from the sun. Ruby is a root chakra stone that is linked to fertility, confidence, relationships, protection, circulation, and manifestation.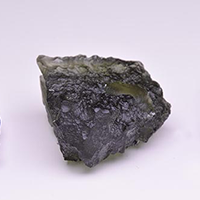 Extraterrestrial Moldavite Stone (x3)
Considered a connectivity stone, Moldavite was created by a single meteorite that struck one tiny part of the globe in what is now known as the Czech Republic… nearly 14.8 million years ago! Many people report a noticeable sensation of heat when holding this stone; others have experienced temporary dizziness and headaches due to the effects of rapidly attempting to acclimate to its ultra-high vibration. In the Wishing Sphere XL, it acts as a bridge between the earth and sky, terrestrial and extraterrestrial. This is an extremely rare stone that is getting harder and harder to obtain.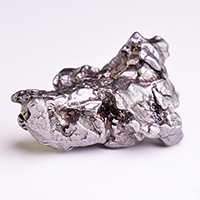 Certified Campo del Cielo Meteorite Stone (x1)
The Campo del Cielo (Sky Field) meteorite landed in a remote part of Argentina 4,000 to 6,000 years ago. Pieces from this meteorite exhibit protective qualities that helps to shield you from the negative energy of others, and from your own negativity. Remarkably, it also has the rare ability to activate your Crown and Root chakras at the same time! This provides for a full-body healing and energizing experience that is so powerful, it can lead to lasting physical and spiritual changes. Campo del Cielo meteorite improves stamina and focus, boosts the immune system, relieves stress, helps with fertility issues and provides clarity to find creative answers to old problems. As the last stone to touch your energy before it is sent into the sphere, Campo del Cielo lends a supernatural charge that requests solutions from the outer reaches of the Universe.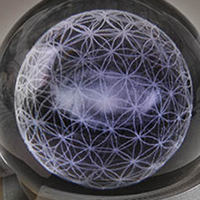 99.9% Pure, Lab-Created Quartz Crystal Sphere (x1)
Perhaps the most famous "Master Healer" stone, Quartz amplifies and intensifies all healing and positive vibrations, ensuring that all of the energy circulating through the Wishing Sphere XL is of the purest, most beneficial quality. The Sacred Geometric symbol of The Flower of Life is 3D laser-engraved within it to facilitate wish activations, and it encircles a fractal replica of our Universe that is also 3D laser-engraved within the Quartz. This is not only a work of art, it is also a special type of talisman that emits tremendous power.
Results May Include: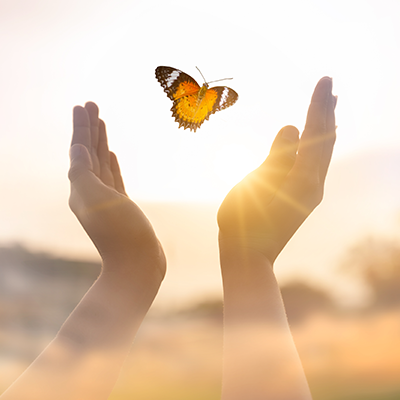 Greater awareness about yourself and your surroundings
An enlightened perspective
Enhanced problem-solving abilities
Positive mental outlook
Higher levels of confidence
An increase in happy "coincidences"
Spiritual growth and development
An ability to project positive intentions and energy in meaningful ways
More frequent positive manifestations
Miracles!
Components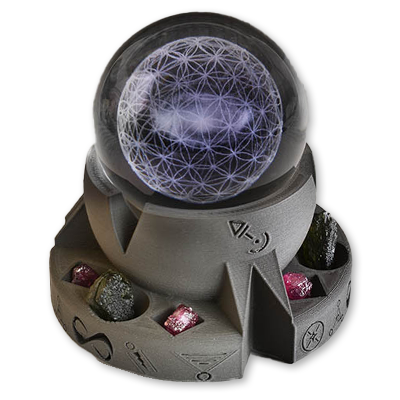 Sacred symbology and geometry
Expertly carved steel composite base
3D Laser-etched, 99% pure, lab-created Quartz manifestation sphere
Ten natural crystals, including: 6 raw, precious Ruby stones, 3 pieces of rare, extraterrestrial Moldavite, and 1 piece of Certified Campo del Cielo Meteorite Stone
All materials infused and activated with pure positive energy and intentions
Activation Instructions
When you receive the Wishing Sphere XL, carefully unbox it and place the base in your intended location. Organize the four Ruby stones in each of the six diamond-shaped exterior chambers and place the Moldavite stones in the three round chambers. Place the meteorite in the center chamber and then, carefully place the Quartz sphere on top.
When you are ready to activate it, hold your left hand over the sphere and speak out loud, "I HONOR THE SPACE IN WHICH YOU EXIST."
Now your Wishing Sphere XL is activated and ready to begin manifesting!
Please note: Due to the profound energetic potential that comes with this device, it is recommended that you send at least one wish to benefit others before making a wish to benefit yourself. As the saying goes, "With great power comes great responsibility."
Most people will do this without even thinking about it, due to the consciousness shift experienced while working with the Wishing Sphere XL.