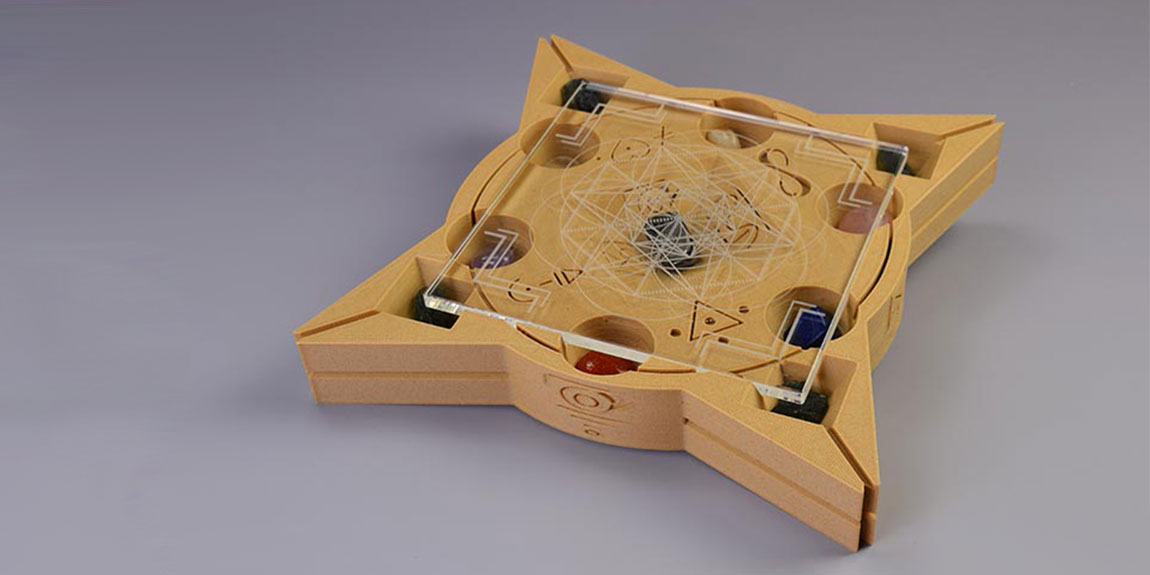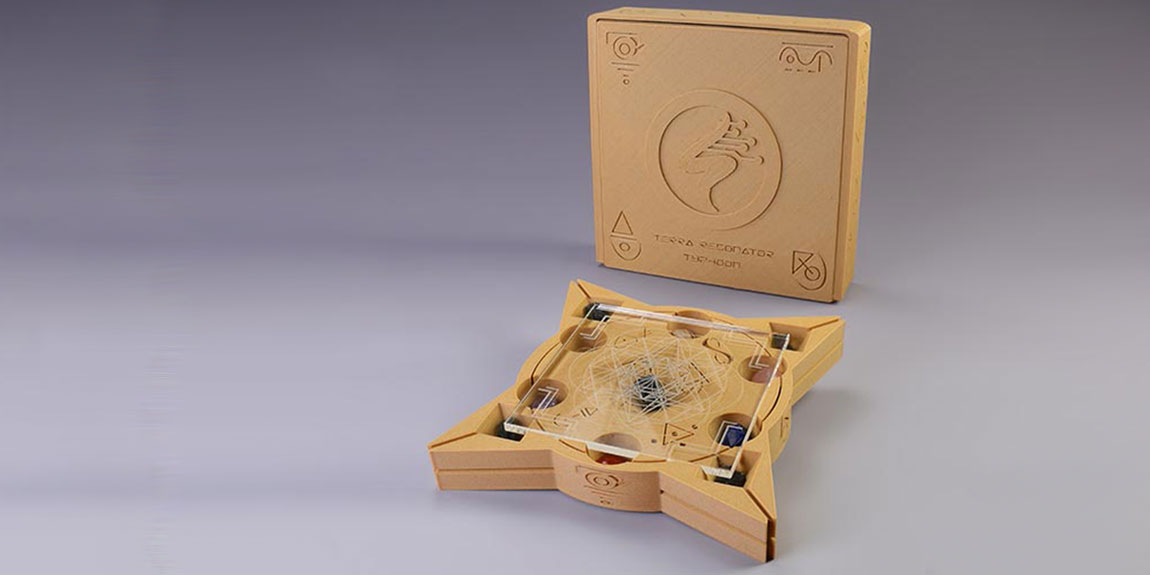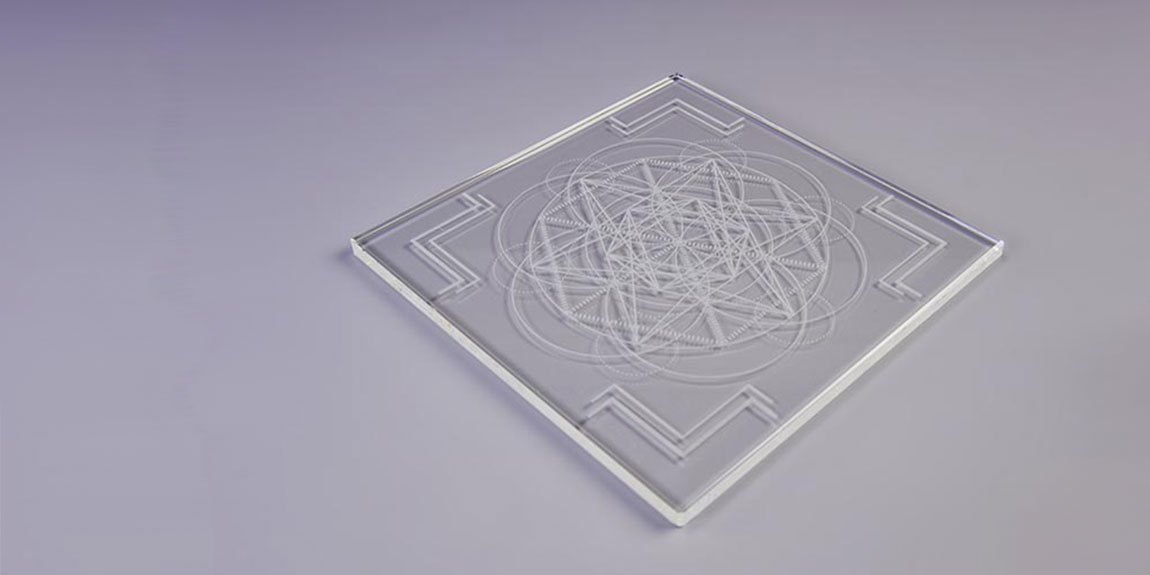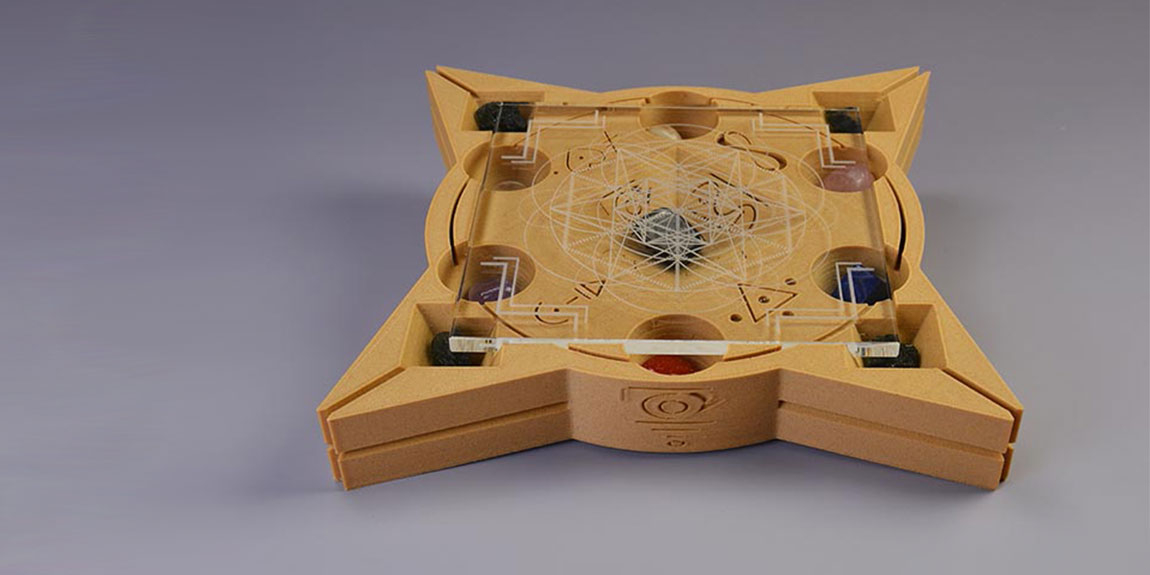 Think Bigger.
The Time for Incremental Improvements Is Behind You…
Unleash the Momentum of Your True Power with
the Terra Resonator Typhoon
As the newest Terra Resonator creation in the collection, the Typhoon represents the sum total of spiritual knowledge Peter has accumulated.
It harnesses the most powerful features of all the Terra Resonators, organizing them into a synergistic force for your personal development — making this the single most powerful piece of spiritual technology we've created to date.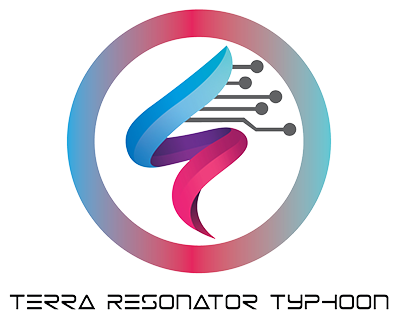 The Healing Energy of Earth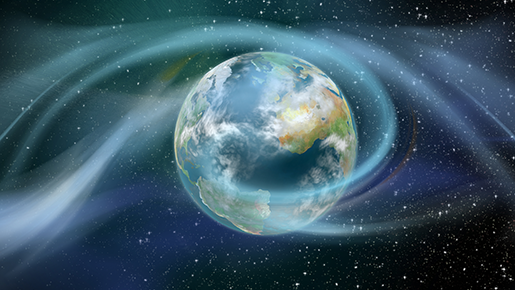 By harnessing the unlimited power and healing energy of Earth, natural crystals and sacred symbology, the Terra Resonator Typhoon channels and directs high vibration frequencies to anything you place upon it. The resulting shift is a difference you can feel, taste and in some cases even see!
Check Out the Water Experiment
By adjusting and elevating the vibration of objects around you, you greatly increase your ability to attract positive, lasting improvements in your life… on a grand scale.
See the Terra Resonator Typhoon in Action!
The Terra Resonator Typhoon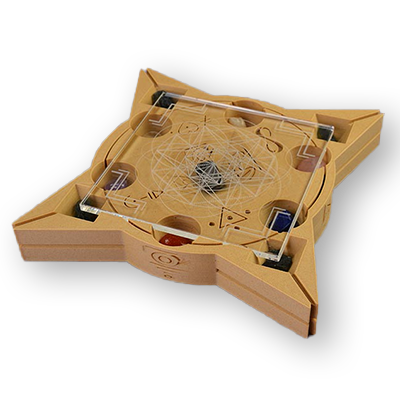 Housed in a wood composite box for easy storage, the Terra Resonator Typhoon features spiritually guided sacred symbols and energetic channels that help to draw up Earth energy, stream it through 11 highly charged natural crystals, and amplify it with healing and positive vibrations.
Crowning this beautifully designed piece, a highly conductive lab-created Quartz crystal plate hovers over the crystals, making contact with four medium-sized pieces of Moldavite and infusing the surrounding energy with a spiritual intensity that is out-of-this-world (literally!).
Laser-etched onto the plate is a divinely expressed configuration of sacred geometry, which, along with the perfectly structured, high vibration energy of the crystals, helps to transfer pure positive energy to anything you put on top…creating endless possibilities for its use.
What Should You Charge with the Terra Resonator Typhoon?
Water, coffee, and drinks
Food
Jewelry
Talismans, objects of desire
Photographs
Crystals
Lottery tickets
Notes/written intentions
Pet collars
Silverware
Perfume, essential oils
Vitamins
…and more!
Why Is Energy So Important?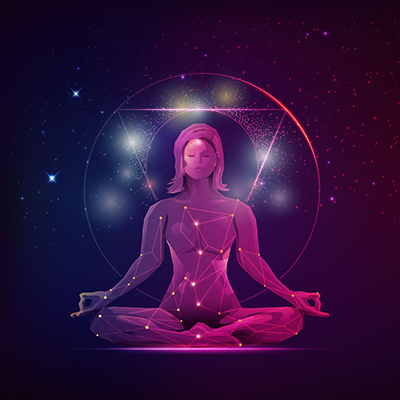 All matter is comprised of energy.
Thoughts are pure energy. So how do we turn thought into matter?
It happens more often than you think, but many of us are doing it wrong.
That's because often, our wishes are so strong that they also contain a contradictory energy; we think about the thing that we want or need so much, and we give just as much attention to explaining why the manifestation hasn't happened yet. But in doing so, we hold ourselves in the vibration of living without it. And as long as we're holding ourselves in the vibration of living without it, the manifestation cannot happen.
It is Universal Law.
In order to manifest what we seek; we have to line up with the positive vibration ONLY.
The Terra Resonator Typhoon works on a Quantum mechanical level to clean and heighten vibrations, cancelling out the negative ones, so that manifestation happens effortlessly.
The Power of Crystals
Natural crystals have been prized throughout the ages for their healing and metaphysical properties. In the Terra Resonator Typhoon, natural crystals were selected for their synergistic ability to work together, leading to powerful energy shifts and unbelievable manifestations.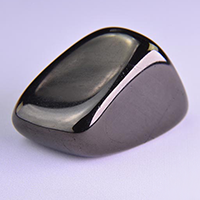 Jet
Owing its creation to wood that has been subjected to extreme Earth pressure over millions of years, Jet is the ultimate grounding and protective stone. It sits at the middle of the Typhoon configuration to ensure that all of the energy transmitted is of the highest and best quality.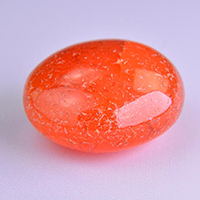 Carnelian
An important stone for confidence, communication and passion, Carnelian helps to infuse the Terra Resonator Typhoon's energy with more than just an awareness of your desires — it contains a heightened version of them where obstacles simply do not exist.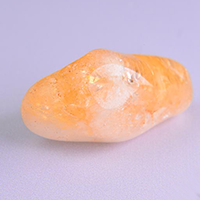 Citrine
Radiating happiness, positivity and abundance, citrine is a powerful stone for generating success in personal and business pursuits. It's sunny disposition contributes to a feeling that all is right in the world. It is considered a very lucky stone.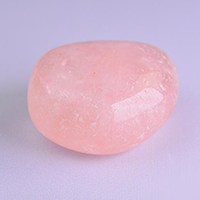 Rose Quartz
A gentle stone of love, forgiveness and healing, Rose Quartz reminds us to take it easy on others and ourselves. It's sweet, patient energy can help heal old emotional wounds and open us up to receiving unconditional love and support.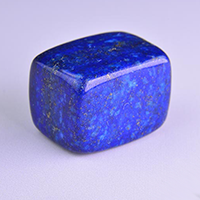 Lapis Lazuli
Known as the stone of friendship, truth and total awareness, Lapis Lazuli helps us identify that which we truly desire…and then confidently speak that truth. One of the most sought-after stones of Ancient Egypt, Lapis Lazuli shares its powerful connection to knowledge with the other stones in the Terra Resonator Typhoon — enhancing their efficacy to a great degree.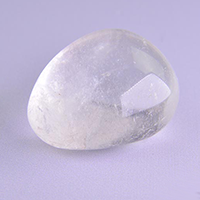 Quartz
Perhaps the most famous "Master Healer" stones, Quartz amplifies and intensifies all healing and positive vibrations, ensuring that all of the energy circulating through the Terra Resonator Typhoon is of the purest, most beneficial quality.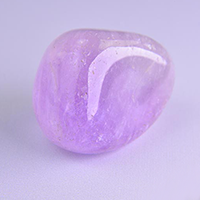 Amethyst
A calming, meditative stone, Amethyst allows us to go into a meditative state where we can better access our highest intentions unfettered by outside negative influence. It enhances the Typhoon's energy with that of creativity, insight and love.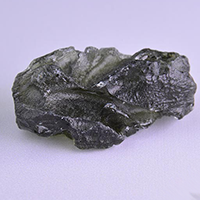 Moldavite
Created by a single meteorite and existing in only one tiny corner of the world, Moldavite is an intensely powerful, otherworldly stone you can actually feel! Many people report a noticeable sensation of heat when holding this stone; others have experienced temporary dizziness and headaches due to the effects of rapidly attempting to acclimate to its ultra-high vibration! By incorporating four pieces of Moldavite into the Terra Resonator Typhoon, a spiraling energy is generated with an intensity rarely seen or experienced on this planet!
Unleash the Spiral!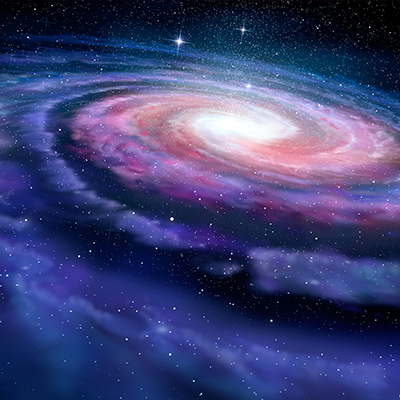 Spiral channels draw up earth energy that activates the earth's four elements and focus it through Moldavite crystals, powerful stones created by meteorites millions of years ago. Moldavite amplifies all of your desires and feelings, even the ones of which you are not consciously aware!
Even more channels in the device circulate Moldavite's energy to a large, highly polished Jet crystal. And here's where the magic begins. Jet crystal acts like a cleaner to help you release all of the unwanted feelings and doubts you may have about achieving your desires, and it even assists in helping you find uncommon solutions to problems you might not have even considered previously.
An industrial-grade, 99.9% pure Quartz crystal plate sits above the Jet crystal, harnessing and amplifying it's vibration, so that you can place anything you desire on it to purify, enhance and direct your positive intentions for the most powerful, focused manifestation you've ever experienced!
Harmonizing the Elements
Since ancient times, it is believed that the world is made up of four basic elements, the combination of which governs our existence. In order to maintain optimal balance and health, we must pay special attention to each of these elements and ensure that we are nurturing all of them in our daily lives.
The Terra Resonator Typhoon integrates the ancient, true symbols for each of these elements, adding stability and balance while harmonizing their power.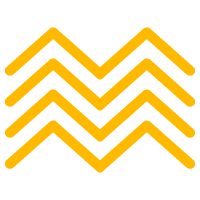 Earth
The Earth element symbolizes prosperity, fertility, stability and physical abundance. It helps you feel "grounded" so that you can approach your desires from a solid, calm perspective.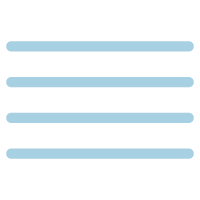 Air
Associated with powerful cleansing, communication, imagination, harmony and travel, the air element sweeps away old fears and gives you a fresh start.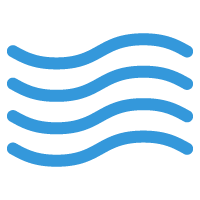 Water
Another cleansing element, the water element also brings with it healing, the ability to flow with changes and unconditional love.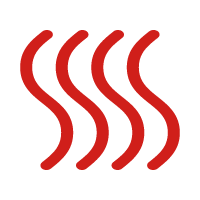 Fire
A symbol of destruction and creation, the fire element contains transformational and purifying power. It assists with energy, passion, freedom and courage.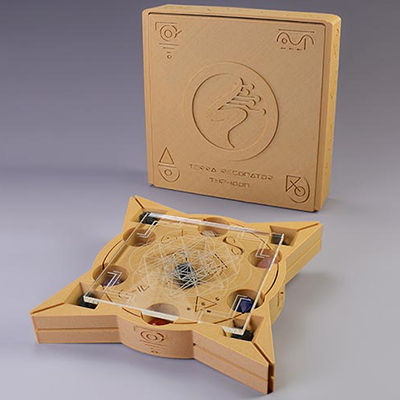 Results may include:
Release of spiritual and emotional blockages
Magnification of conscious and subconscious intentions
Greater awareness and creative problem-solving guidance
Improvements in relationships, financial health, emotional stability
The Terra Resonator Typhoon Set Includes:
Sacred symbology and geometry
Durable, wood composite storage box and base unit
Laser-etched lab-created Quartz manifestation plate
11 natural crystals, including: 4 pieces of 2–4-gram Moldavite, Carnelian, Rose Quartz, Citrine, Clear Quartz, Amethyst, Lapis Lazuli, Jet
All materials infused and activated with pure positive energy and intentions
Instructions
Setting Up Your Terra Resonator Typhoon
When you receive your Terra Resonator Typhoon, carefully unbox it and place the base in a peaceful part of your home that is free from any negative energy.
Place the black Jet stone in the large inverted pyramid in the center, with each of the other polished stones in the round indentations that surround it.
Then, carefully place the Quartz plate on top, with the etched side facing down, and each of the corners seated securely in one of the four inverted pyramids on the corners of the unit.
Finally, place each of the four green Moldavite stones in the corner pyramids so that they are touching both the unit and the plate.
Activating Your Terra Resonator Typhoon
When you are ready to activate your Terra Resonator Typhoon, hold your left hand over the box and speak out loud, "I HONOR THE SPACE IN WHICH YOU EXIST".
That's it, your Typhoon is activated and ready to begin manifesting for you!
The possibilities of how to use your Terra Resonator Typhoon are endless, but some suggestions of objects you might try linking include:
Water

For ultra-hydration and cellular rejuvenation

Meals & Snacks

For optimal weight and better nourishment

Pictures

Objects of desire or photos of loved ones upon which to focus protection, positive support and manifestation

Written Affirmations

Give your statements a power boost!

Symbols

Anything can be a symbol, the power lies in the intention you place upon it. Statues, artifacts and even every day objects can be powerful symbols. Get creative with it and have fun!