Take control of the unhealthy programs that have been creating the body you have – this software will help you transmute them so you can build the body you want. Harnessing the powerful Aquaware 5 engine, Lightbody 5.0 will supercharge your ability to let go of unhealthy habits, while activating your metabolism to promote healing and weight loss.
Activate the "Thin" Within
Full Program:

$

297
Availability: Out of stock
1-Week Free Trial:
FREE
Availability: Out of stock
Features of LightBody 5.0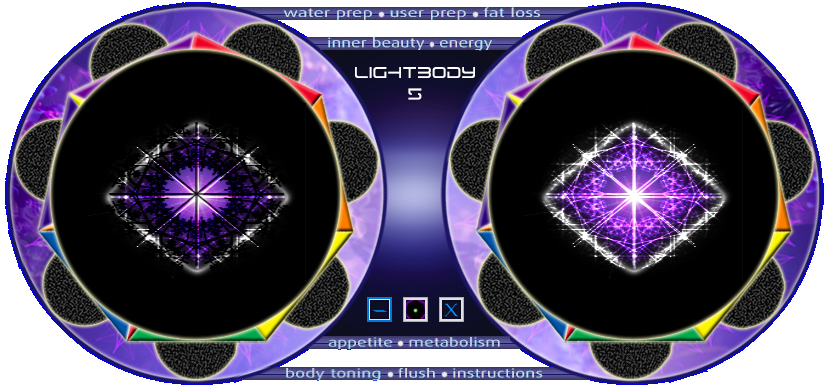 Fast, powerful, non-surgical body and self-perception sculpting
Promotes fat loss
Builds inner beauty
Increases energy
Decreases appetite
Strengthens metabolism
Activates detox
Now supported by Aquaware 5 engine
Water preparation, user preparation and Intents now take only 3.1 seconds each
Multi-layering of up to 3 intents for maximum results
LightBody 5.0 Capabilities
Re-teaches your body how to burn fat
Improves metabolic processes
Helps you tap into natural energy stores
Balances appetite
Encourages self-love and support
Overview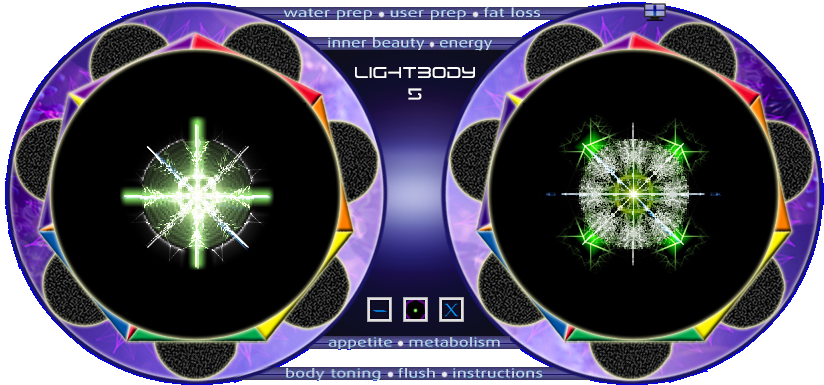 Encouraged by the miraculous weight loss and body image testimonials from initial versions of LightBody software, we continued to optimize it for speed and efficacy. Now built on the powerful Aquaware 5 engine, LightBody software moves at near light-speed to help you achieve a lighter, more toned, energetic body even faster! Users have experienced weight loss, improved muscle tone, better-fitting clothes and above all, a more positive body image.
Here's why it works. It is not about "wishing and hoping" to lose weight, and it's not even about willpower! LightBody removes frequency patterns that have been standing in the way of your body image goals. It wipes clean all of those deep-seated thoughts and beliefs of which you may or may not even be consciously aware… messages like "not good enough" or "too fat," or even "it runs in my family." Those are old programs you have been running for too long, and they are standing in the way of you achieving the body and mindset you deserve.
LightBody contains modes that assist in all areas of body improvement, including toning muscle and fascial tissues for increased lean muscle mass and the quality of the attachment between tissue and bone. This further assists in burning fat as fuel, which can lead to expediency of results.
A word of caution: physical and emotional toxins are stored in fat cells. So as you begin to clean up on the inside, some of these old residues will be released on their way out of the body. You may experience mild physical and emotional detoxification symptoms, but they are temporary (and can be controlled with frequency of software usage). The good news is that once those old toxins are released, they are gone! And users report that these types of experiences are almost always followed by a marked improvement in energy and emotional outlook.
How LightBody 5.0 Works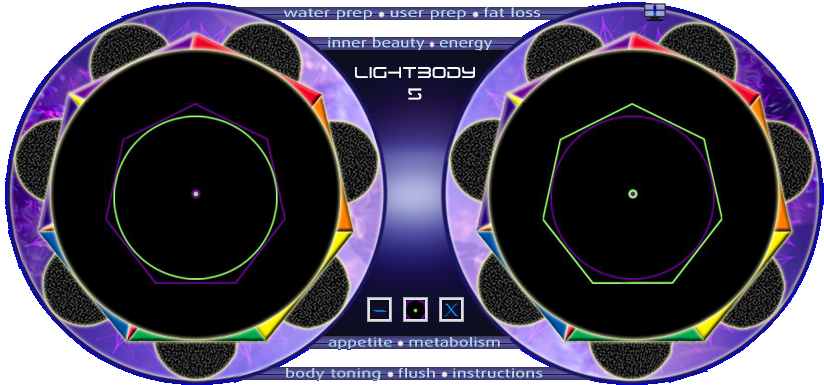 Our bodies are made mostly of water. LightBody 5.0 retrains the frequency of the water in our cells so that they vibrate in alignment with our highest intentions. It's based on the work of Nobel Prize-winning scientists Albert Einstein and Jacques Benveniste and famed water researcher Dr. Masaru Emoto.
And now, all intents load in exactly 3.1 seconds – in harmony with the Golden Ratio, the numerical expression of all creations in the natural world! This allows for a more seamless integration into your consciousness at a cellular level… for truly jaw-dropping results.
Activate your "thin" within right now with an INSTANT DOWNLOAD of LightBody 5.0.
Results May Include
Improved self-esteem
More efficient metabolism
Enhanced size, shape, proportions
Healthier attitudes toward food and exercise
Requirements
Software has been redesigned for Windows 7, 8, 8.1 and Windows 10
Intel Pentium or equivalent, Windows OS, 2 GB RAM, 250 MB free disk space
Install Microsoft .NET Framework — Most PCs already have this installed, which enables all the new state-of-the-art software for PCs to run. It comes installed natively on Microsoft Vista Systems.
Immediate Download
After purchasing, you will receive a download link for the software in your invoice.
LightBody 5 Features
Re-program your body to safely burn fat
Effortlessly balance your matabolisim
Find internal balance
Gain and relearn how to utilize energy
Restructure the muscle and fascial tissues of your body
Re-balance your natural and healthy appetite
Feel amazing about yourself!
Out of stock