NEW!
Harmonic Field Amplifier Orion Receive
Manifestations at the Speed of Thought
Live your best life right now.
The Harmonic Field Amplifier Orion represents the latest in Quantum Spirit Technology, beautifully perfected and designed to be your go-to manifestation tool.
Made from the purest commercially available copper and silver, two powerful metals of antiquity, the HFA Orion uses a ground-breaking, zero-point energy multiversal thought vortex to effortlessly and automatically transmute all of your desires into real-life manifestations that emerge from non-physical and become part of your experience.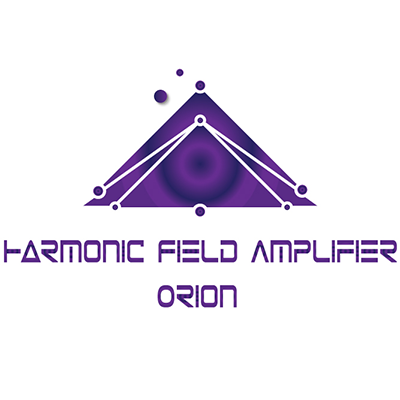 All Matter Is Comprised of Energy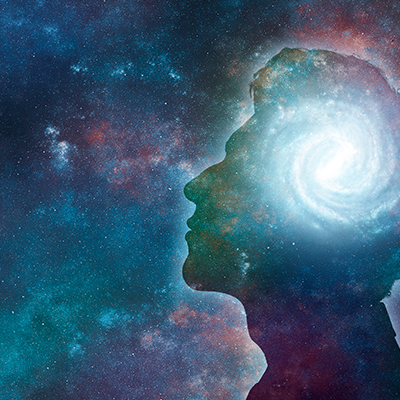 The Nobel Prize-winning father of nuclear physics, Ernest Rutherford, discovered that matter is comprised more of energy than it is of actual matter. And in recent experiments, quantum physicists have shown that the way that energy behaves is fully dependent upon the presence of an observer. These surprising discoveries are the impetus behind the idea of deliberate creation. If all matter is comprised of energy, and thoughts are energy in its purest form, then it follows that thoughts can be used to create or manifest matter and events (matter in motion), when given the right tools. The HFA Orion is the first such tool of its kind.
Law of Attraction works by a type of thought-osmosis, attracting like-to-like, giving you a perfect match to what you are focusing on, whether it's the thing that you want, or more of the thing that you don't want.
People are often disappointed to discover that shifting focus away from negativity, while critical to the process, can be difficult, especially when they've formed patterns of thought around the negative aspect of their desires for a long time. This is where the HFA Orion becomes an indispensable manifestation tool. Essentially, it does the "thought filtering" for you, so you can release all worries or fears about how to manifest your desires — you simply allow the HFA Orion to manifest them for you.
The Power of Orion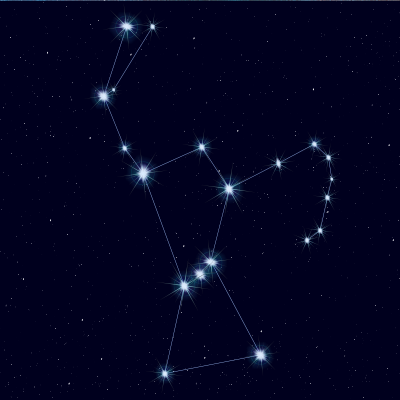 Of significance for many ages, the constellation Orion is purported to have influenced the ancient Egyptians' building and placement of the Great Pyramids of Giza (they align with the stars that make up Orion's belt), as well as the ancient Teotihuacan's Pyramid of the Sun.
Although the puzzle of ancient archaeology is still being explored, we do have some clues as to why Orion is such a powerful constellation. Seen by many ancient cultures as a "hunter," Orion correlates to the Egyptian God Osiris, who along with Isis (represented by Sirius), were responsible for the birth of human civilization.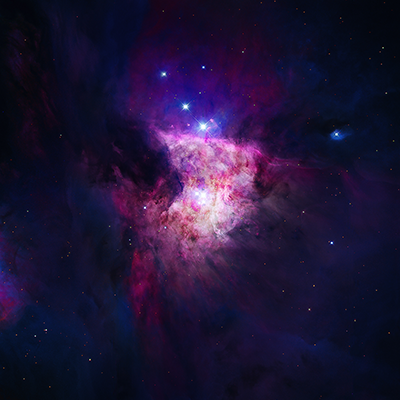 While this is all accepted as myth, there is a striking scientific correlation. In 2006, the Hubble Space Telescope captured images of the Orion Nebula, revealing more than 3,000 stars in various stages of creation. In fact, scientists have discovered that Orion has formed countless sub-stellar objects, like brown dwarfs and even planets!
Orion is both a hunter and a creator, capable of taking the vast energy of space and literally forming it into matter. A symbolic representation of Orion is etched onto every HFA Orion as a powerful talisman to help facilitate the catching and rebirthing of the things and events that you desire.
How It Works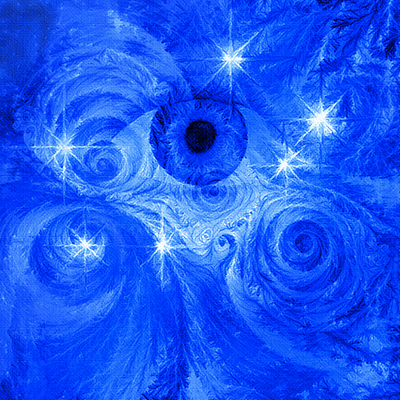 In a perfect trigonometrical ratio of 33mm × 33mm × 33mm, the HFA Orion uses a pyramid shape and 99.0% pure copper to draw energy and thoughts from your auric field into its clockwise spiral, leading it through a mini vortex into other dimensions where all possible realities exist. Because of copper's excellent ability to absorb negativity, it is pulled in through zero-point energy, away from you.
However, according to the Law of Conservation of Mass-Energy (it is never created nor destroyed), an equal amount of energy must return back from the unit. This is where the magic happens. The 99.9% pure silver channels surrounding the vortex attract the best version of your possible reality from zero-point (silver has the highest electrical conductivity of any metal) and then reflect it back to you in the form of actual manifestations.
Because it works in a quantum mechanical way, there is little to no effort required on your part, as having your own unique preferences in life is a natural and instinctive process.
Simply activate your HFA Orion, keep it by your side as much as possible, and watch for amazing synchronicities to begin lining up for you. Because thought moves at the speed of light, you may begin to notice effects immediately!

Activation Instructions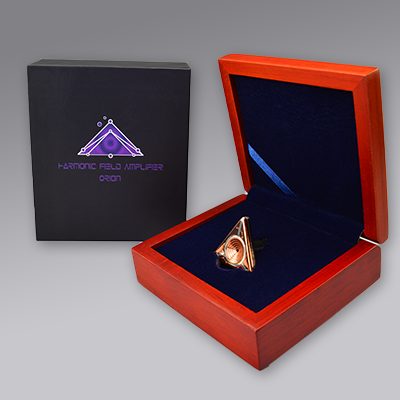 To activate your HFA Orion, place her in your left hand then focus your attention on her. Speak out loud, and say, "I HONOR THE SPACE IN WHICH YOU EXIST." That's it, your HFA Orion is activated and ready to begin manifesting for you!
You can keep it in a prominent place in your environment (like a nightstand or display case), but for best results, it is recommended that you keep it by your side at all times (in a purse or pocket). This way, the HFA Orion will continue working for you, even when you are no longer focusing directly upon it.
If you wish to share your HFA Orion, you can simply de-link by repeating the instructions above but in your right hand and then relink it by repeating those steps above.
Components
99.9% Pure copper, coated to prevent tarnish
99.9% Pure silver, coated to prevent tarnish
Sacred symbology and Geometry
Velvet-lined wood storage box and holder
*PLEASE NOTE: There are no refunds on HFA products