Please be advised that the HFA Mini does not have a clear protective coating. This is because the field being generated needs to have a clear connection with the person of whom is wearing the device, unlike the other two HFA's. Because of the purity of the copper and silver you may experience some tarnishing due to exposure to the air and energy running through the device. You may have to use some tarnish wipes or cleaner when this happens.
Protect yourself and those you love from unwanted negativity, unhealthy energy… even road rage! The Harmonic Field Amplifier Mini harnesses the same breakthrough technology as the HFA+, but in a beautifully compact pendant that you can wear or carry in your pocket.
The universe is made up of energy. Whether we notice it or not, we come into contact with positive and negative emotional energy all of the time. Interacting with friends or family, talking with coworkers, even passing by others on the street can cause a shift in our own emotional energy by association. If everybody was healthy and in a good mood all of the time, this wouldn't be a problem. But we all know that isn't the case.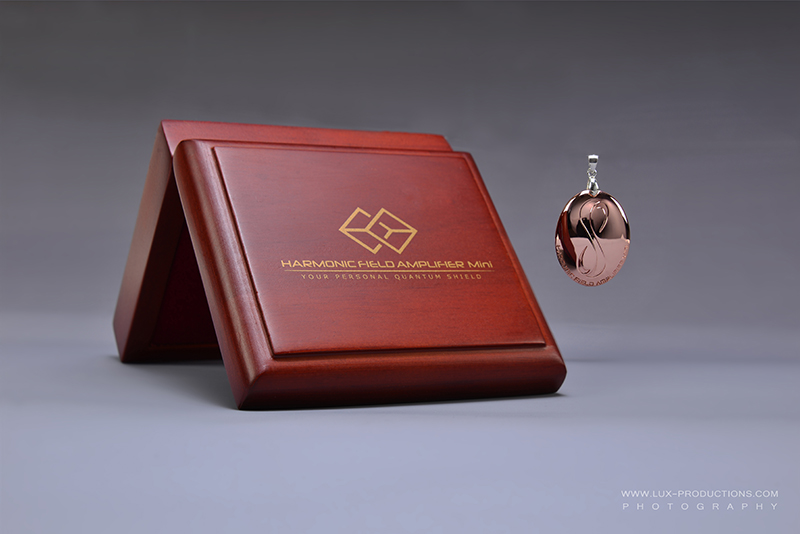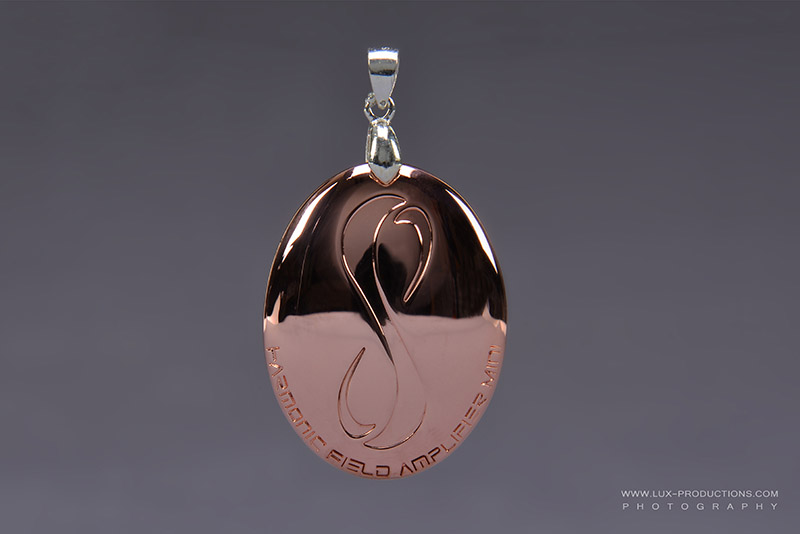 For those of us on a healing and spiritual path, it is essential to consciously and continuously shepherd our emotional energy to a positive, healthy place. It is only then that we can make rational, healthy decisions that are in our own best interest in life. But how can we counteract all of that negative emotional energy coming from others? After years of careful development, we've created the answer: the HFA Mini.
By running your immediate atmosphere through a zero point energetic field, the HFA Mini cleanses and charges all energy around it. In essence, it creates a Quantum shield around your aura, protecting you from the types of outside thoughts, feelings, vibrations that would normally cause a disturbance.
Have you heard of a Spiritual Vortex? Sites like those in Sedona, AZ and The Great Pyramids of Giza have long been attributed with spirit-enhancing properties. Visitors to these spiritual destinations often report feelings of deep peacefulness and comfort. That is because due to the energy movement surrounding these vortexes, the energy around them has been cleared and charged. The HFA Mini works in a similar way, except you don't have to travel to the ends of the earth to benefit from it!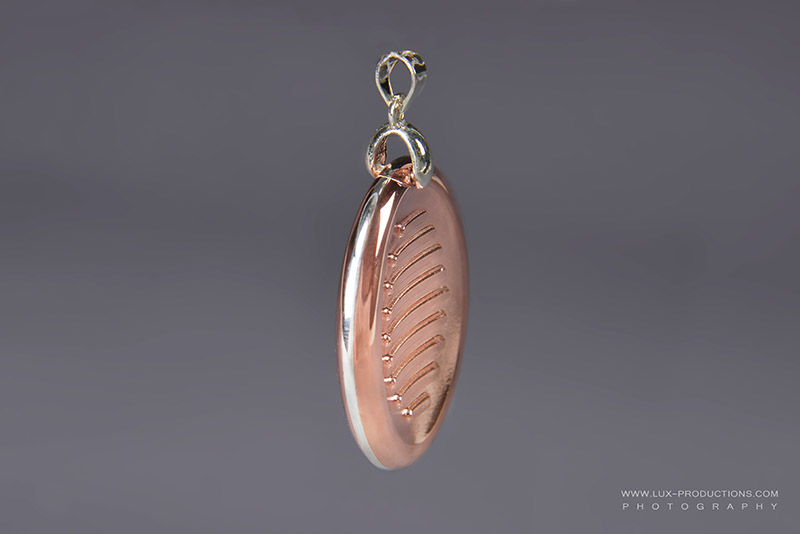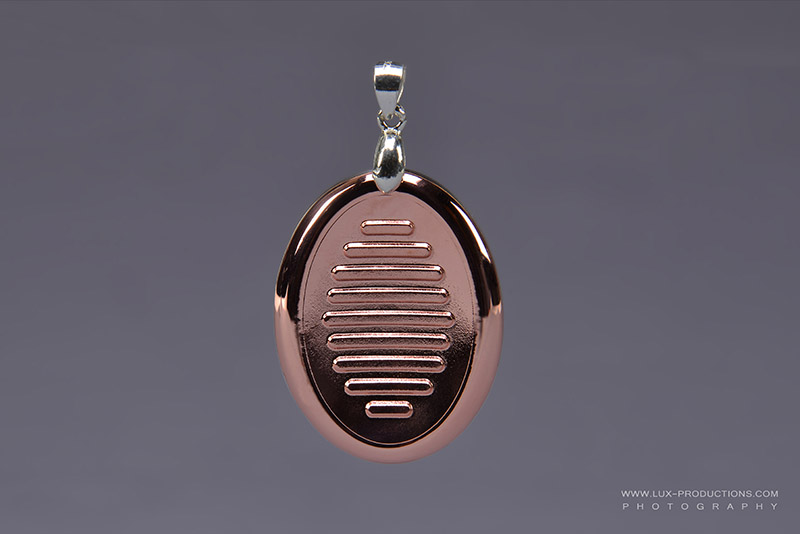 Imagine traveling through life feeling calmer and safer – how would your life change? If you had less fear and didn't have to waste so much time processing others' negativity… what could you accomplish? Now imagine that those closest to you could enjoy the same benefit. How would your relationships improve? The HFA Mini is the first step toward healing your outlook and supercharging your ability to manifest your dreams. Try it for yourself and see the awesome results – you'll want to give one to everyone you love!
While the HFA Mini creates an energetic "safe zone" around you, what's just as incredible is the effect it can have beyond your own physical space. Because of the principle of harmonic resonance, your newly-tuned energy can have a positive effect on everyone and everything with which you interact.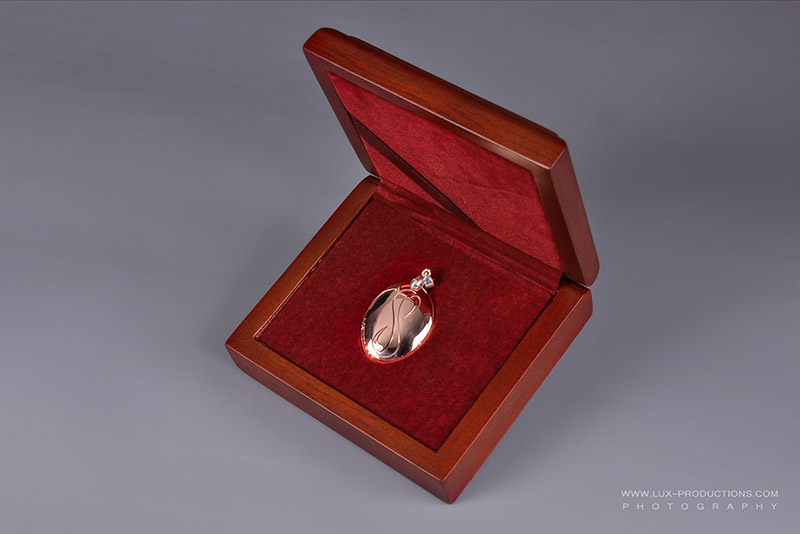 How it Works
Like the other HFA devices, the HFA Mini takes the negative energy in your surroundings, cleanses it and returns harmonic energy. It creates a quantum shield around you that keeps you safe and feeling like you are wrapped in a womb of serenity.
By maintaining the integrity of the energy field around you, it is aura-protective. Most people don't realize it, but common disruptors in our environment, such as strong negative emotions (anger, fear), alcohol and drugs, some pharmaceuticals, even the radiation from a computer monitor can create holes or cracks in a person's aura. If these breaks in the aura are not repaired, we are much more vulnerable to negative influences, which can lead to symptoms such as fatigue, mood swings, headaches, pain, unhealthy habits (addiction, overeating in an attempt to fix the problem) and disease.
The HFA Mini protects your etheric body from these aura disruptors, and provides you with a healthy, protected space within which to heal yourself from any existing aura tears.
It works by employing sacred semi-precious metals in a specific configuration to induce properties of zero point energy with infinite potential. This energy clears your immediate atmosphere of unwanted frequencies and converts them into calm, positive, healing energy.
Wearing the HFA Mini is a beautifully discreet way to protect yourself from the sometimes less-than-ideal energetic influences of co-workers, strangers, even the constant barrage of negativity from the news media. And because it vibrates on a similar wavelength, positive energy, such as that from a wise spiritual leader or support group, can only be amplified and enhanced. The HFA Mini quietly works to enhance your state-of-mind anywhere and everywhere you go.
Unfortunately, all the books and spiritual teachings in the world can't prevent the harmful physical effects of negative emotional energy… they can only teach you how to cope with it. That's why we created the HFA Mini – your personal Quantum shield.
The HFA Mini surrounds you with a consistently cleansed field of energy so that your own best intentions can shine. You might notice a lift in mood, or that goal-setting and meditation are more effective than before. And don't be surprised if your interactions with others become more positive! It's an energetic Law of the Universe that "like attracts like." So when your energy field is clearer and healthier, you will naturally attract people with healthier energy fields into your life!
Give yourself the gift of freedom from negative influence and synchronize your life to a more peaceful frequency. Order your HFA Mini and experience your personal spiritual vortex now.
HFA MINI Usage and Operating Instructions
Linking your HFA MINI to Yourself
Your HFA MINI will need to be linked to you before your HFA MINI will operate correctly.  Linking is a process by which you activate your HFA MINI by honoring its existence.  When sitting, or standing comfortably, place your left thumb on the back of your HFA MINI so you can feel the grooves.  Then put your attention on yourself and the space around you.  Repeat the words "I Honor the Space in Which You Exist" out loud.  Once completed your HFA MINI is now linked to you.
Once linked the HFA MINI can be worn around your neck or placed in your pocket.   The more time you spend with your HFA MINI the more powerful the field will become over time.  For maximum results, should you decide to wear your HFA MINI choose a chain made of silver or copper.  These two metals will complement the HFA MINI field. Once your link has been established its good until you unlink your connection.
Unlinking your HFA MINI from Yourself
If you decide allow someone else to use your HFA MINI you will need to unlink it first.  This process is just the reverse of linking.  When sitting, or standing comfortably, place your right thumb on the back of your HFA MINI so you can feel the grooves.  Then put your attention on yourself and the space around you.  Repeat the words "I Honor the Space in Which You Exist" out loud.  Your HFA MINI unit is now unlinked from you.
Like all of the products on the MDM site we implore you to think outside the box when utilizing this kind of technology.  When using your HFA MINI unit think in ways that are outside of your comfort zone with the open mind of a child filled with wonder. This will optimize the performance of your HFA MINI and truly maximize the amazing journey you are embarking on.
*PLEASE NOTE: There are no refunds on HFA products
I bought the upgraded HFA mini and all I can say is WHOA!!
I have both the orginal and the new upgraded, smaller more compact version..
I decided to test them out and tried on my orginal for a bit and then switched to the new one and it I could literally feel a force feild around me, instantaneously!
I also noticed when I went out to publix or have been around fearful people, especially with everything going on, I was not at all effected and I'm extremely empathetic..
Thanks as always Peter!

Jennifer Funt Psychic medium/ healer HFA mini 2 May 4, 2020
One time I did test the HFA mini necklace, I had a meeting in a high-rise and didn't know what floor is was on. I got on the elevator and didn't take any floors the other people who got on with me did pick their floors. Here is the funny part,the first floor the elevator arrived to was the 8th floor when the door opened I saw someone that was scheduled to be in the meeting with me. I yelled out the elevator and ask where is the meeting? he responded this floors main conference room. I've never had a meeting on this floor the ten years with this agency. when I stepped off the elevator I turned to my coworker and said, see that's how this HFA mini works. However, I was surprised.

January 30, 2019
I bought an HFA Mini nearly 2 years ago for my wife. (My how time flies.) The very first day she wore the pendant she noticed how her environment changed. She remarked to me how she felt she was in a protective bubble. Her choice of "protective bubble" was telling because I knew how unpleasant it was for her on her job. You see, her co-workers in the lab were extremely knowledgeable but extremely lazy. Most of the staff have been there in excess of 20 years and they all know their job in quality assurance like the back of their hands. But as smart as they are they are equally as lazy. In fact, one employee sums it up this way, "All I want is my check!" This really annoys my wife.

However, the very first day my wife wore the HFA Mini was an absolute miracle! No longer was she forced to endure the carrying on by her co-workers. They just seemed to evolve right before her eyes! No gossiping either! The change was so palatable thay my wife called me from work, just a few hours after arriving. She was ecstatic! She exclaimed how things had suddenly changed and how she felt– like being inside a cocoon. This lasted all day.

What else was so amazing, my wife was promoted last year to supervisor over these same co-workers, with not even a whimper of displeasure or animosity from them. To this day the environment has continued to be hospitable, cordial, routine and efficient. No drama or resistance by her co-workers. Again– a miracle! And oh yes, the HFA Mini is worth every penny and then some, because of what it has done for my wife's daily work environment. Thank you Peter!

Keita-Harold: Bey Satisfied Customer Tennessee / HFA Mini January 12, 2019
I've only had my HFA Mini a few weeks. One of the major changes I have noticed is I'm feeling happier, more energetic & less stressed. I am very excited about how quickly I've noticed these changes. Also, with the Aquaware 7 day trial, I noticed feeling energetic – less tired. I am sold on it. I will be purchasing it in a couple of days! It's like having a Genie in our house. There are so many intents – it's limitless -I get excited. Can't wait to see more positive results. Here's a SPECIAL THANK YOU to Peter Schenk for his brilliant creations, & the love I feel in watching the MDM Minute Videos. Thank you for all you do and for sharing these wonderful products with us. I am so excited about them and look forward to each new creation. Your videos are so uplifting & powerful. Thank you so much for sharing , Sincerely, Deanna

M. Deanna Morrissey retired... HFA MINI AND AQUAWARE January 8, 2019
Hi Peter ! ..

Firstly I Would Like To Take This Opportunity To Honor Your Presence And Existence In My Life.
You And Your Products Have Had A Great Impact In My Life Right From Aquaware / Sourxe V /
12th Project To The HFA Bundle.

I Love Them All. Specially My Physical Products.
HFA Mini – HFA v2 And HFA Plus

Below Listed Are Just Few Of My Experiences
Which I am Able to Put Down In Words of my HFA Bundle

1. HFA MINI

Ever Since iHave Worn Mini iHave Noticed That Negative Energies And Negative Emotions
Of Other People Are Now Not Affecting Me At All. Earlier Emotions From My Family Specially
My Mother And My Brothers Use To Bring Me Quickly Down The Vibrational Scale From
Peace To Anxiety & Fear. Now After Wearing Mini It's Not Affecting Me At All. Most Of The
Times I Feel Like I Am In The Zero Point Where I Feel Thoughtless And Calm And Serene. Thats
What I have Noticed About The Affect Of Mini On Me.

Its Getting Tarnised In 3-4 Days & To Clear The Tarnish I Use A Local
Pitambari Powder ( Used to Cleanse Silver & Copper ). This Helps My MINI Shines As if It's New 🙂

2. HFA

Well I Just Love MY HFA. I Have My HFA Inside My Sling Bag – Keep It Inside The HFA BOX & Have
Activated And Linked With MY BIKE & When I Drive Than With My Car. It's Always Inside The
BOX in my SLING BAG with Me Always.

What I Have Noticed Is A Smooth & Peaceful Drive / Ride. Even In This Bad Mumbai Traffic
Everyone Inside The Car Is Always In A Good And Peaceful Mood.
I Have Noticed There are Less People Honking & I Some How Manage To Find Little Place
To Move Ahead In The Worst Bottle Neck Mumbai Traffic.

May Be The Effects Are Even More Powerful For Me In Combination With HFA MINI ..
I JUST LOVE It…

These Days Peter, I Have Been Experimenting With Intend Linked With My HFA That It Always
Be LINKED WITH ME NO MATTER WHAT MODE OF TRAVEL BE IT CAR BIKE or Local Trains…
And I Am Just So Amazed To See Similar And Wonderful Results.

What Amazes Me is Even Though It's Inside The HFA BOX and In My SLING BAG …
But It's Still Creating It's Energy Field And Giving Me Similar Results …

( Must Admit HFA is So Beautiful That I Just Don't Feel Like Removing It Out Of The BOX ..
Just Want It 2 be Kept SAFE INSIDE THE BOX in the Best Condition..
That's Why Have It In The Box and In My Sling Bag Always With Me )

Another Thing What I Have Noticed Is And Have Been Complimented By Friends & Relatives
is That Whenever I Am With Them – They Feel Peaceful And Happy With Me Around.
PEACE BEGINS WITH ME I GUESS 😛 and It's All Thanks To Combination Of HFA and HFA MINI … he he he

3. HFA PLUS v2

In Regards To My HFA Plus V2 I have Kept It Besides My Temple In The Center Of My House.
I Have Kept It In The Box With Its Cover Opened And Linked To My House…

Well Thus Far What I Have Noticed Is There Used To Be A Lot Of Conflict Within My Family.
Specially Among My Brother His Wife And My Mother. This Conflict Has Reduced So Much At
There's Peaceful Ambience In My House.

All Guest and Relatives Who Visit My House Always Compliment And Mention About How
Peaceful Happy And Relaxed They Feel Being Here.

It's All Thanks To HFA+v2.
There Might Be A Lot Other Things and ENERGIES MY HFA+ Must Be Protecting My House
From Which I AM just Not Aware.

JUST LOVE ALL MY HFA BUNDLES SO MUCH PETER.

I Want To Thank You Peter, You've Made Such A Positive Difference In My Life
And You Continue To Do So With Everything That You Are Doing To Help Improve
And Upgrade Humanity Through Your Wonderful Wisdom Knowledge Products & Services.

Request You To PLEASE NEVER STOP And Continue To Do As You Don't Know The Effects It's Having
For All Those Souls Who Searching For Answers To Their Problems.

Your An Angel Peter – I LOVE YOU
Thank You For Your Presence In My Life

Love & Light Blessings Your Way….

Sureender Singh
Mumbai – India

Sureender Singh Self Employed HFA / HFA MINI & HFA PLUS V2 December 27, 2018
I purchased a HFA Mini and the minute I put it on I felt calm. My work and family stresses me out and they no longer effect me. I loved it so much I bought one for a dear friend who was going through some personal issues and she is doing great. I love it so much I bought the home and car one so all of my stuff is protected. I haven't tried any other products but if they work as well as the HFA they are worth the price.

Cindy Galvin 86 S.Main Street August 28, 2018
Hi Peter!

I have only been aware of your products and work for about a month. I came across one of your videos on YouTube and was so drawn to learning more about your products and Hand Geometry. I have been doing body work/healing for 26 years and I have never experienced anything like this before. I have had my HFA mini for a few weeks and I noticed a difference immediately! I felt more calm internally and had a sense that ALL IS WELL. I did not even realize how much anxiety I was experiencing until it was gone.

I also have noticed a profound difference in my perception as I work with my clients. Its as if I no longer have to sift through the garbage to get to the root of the issue. I go directly there without being affected. The feeling is hard to explain but its like a pure space is created to allow what needs to happen to happen. I have been starting my sessions with "I honor the space in which you exist"!! Holy Cow!! What a Profound and Beautiful space this creates! I no longer have to work so hard to maintain my vibration. It just is.
I had six sessions last Saturday and it was so much fun. My energy was high all day and I was still feeling great at the end of the day.
I have also done the Sourxe 5 Trial and several Hand Geometries. I AM So Loving how much of a difference I can feel in myself and my family, my coworkers, my clients, my cats…. LOL. My energy is Through the roof & I have gotten more done in the last 2 weeks than the last 6 months! I dont feel stuck anymore. I Feel like my JOY is coming back! I feel connected to myself again.

Thank You SO Much Peter and Crew!
Clarissa B.

Clarissa Barraza 13430 Blossomheath Ln June 29, 2018
I have been using my beloved HFA Mini for roughly a year. I consider it as my best friend. I feel that the consciousness of my HFA Mini has not only changed me for the better but also all the people around me and all those that I come in contact with. I am always so well treated by everybody. It raises my consciousness in such a way that seems to affect other people in such a beautiful way that they seem to enjoy my company by feeling the peace and love and compassion that I emanate, as they have mentionned to me.
I makes me feel so strong and secure and joyous. Whenever an obstacle arises, and there seems to be no way out, it is as if my mini shows me a God solution and shows me how to solve it without my feeling frustrated or worried as used to happen before I got it. I just would not part with it for the world! It really has a consciousness and is my best friend, one I can really count on for the best advice always.
Thank you so much and now I'm really looking forward to have the bracelet that is going to come out in June,
All my love,,
Maria from Portugal.

maria josé costa av. luis de camoes, 16 - 6D PORTUGAL - HFA MINI April 2, 2018
I honestly will not leave home without my HFA Mini. I hold two jobs, both dealing with the public. It is common for me to serve 300 to 400 people in one day. Since I began wearing the mini, I noticed that my interactions with people go so much more smoothly. It's very common for me to hear "You always have a smile on your face", or "I love to be in your line because you're always so nice." Honestly I'm the same person I was before, but the Mini makes people nicer to me!
I often receive compliments on how beautiful it is and it is also a joy to wear. During the rare times these days when I'm feeling stressed, all I have to do is look down and absorb the frequency of the infinity symbol-and I'm good to go. I love mine so much I bought one for each if my children too.

Kelli Carlson Boulder City, NV HFA Mini March 29, 2018
I would like to say that thinking outside of the box is a great thing to do with any of Peter's products. I did just that with the HFA Mini and what a difference it made for me. Peter says the products have consciousness and he is so right with that. I have been wearing my Mini for a few months now on a chain and have been having wonderful results keeping things clear around me. I work on a surgical unit in a very busy hospital with as you can imagine tons of stuff all around me. Well for usually stuff can happen in a heart beat around me, good and bad. However since wearing my Mini to work things seem to be much calmer and easily handled.

I recently have been feeling a pressure and discomfort over the liver area on my right side, so the idea came to me to take the Mini off the chain and put just above my Liver are using a pin to my shirt. Within about 5 minutes I could feel a reduction in the pressure and discomfort to my side. Since then I have kept it there and I continue to have freedom to this area. I also noticed that my digestion is much better with less bloating after eating certain kinds of meals, ie: pasta or breads.

So take Peters advise and think outside the box and talk to your Mini or any of his other products and see what happens. I am certainly glad I have, I will be trying this with other things in the future if needed for certain. :))))

Thank you very much Peter and the Universe for these wonderful products.

Susan

Susan J Licensed Practical Nurse Edmonton, Alberta, Canada, HFA Mini March 23, 2018
I've been using the HFA mini for a little over a year.
When I first got it, it was working so well I thought I was allergic to it because it was clearing out kidney stones FAST. LOL! Talked with Peter & he told me to have it slow down which worked.
I was SO glad to have this with me when I had to be out of town for work for two months. Nothing like living out of a hotel room, keeping weird hours & not eating my normal diet. The HFA kept me calm & healthy in a VERY stressful environment. I'm not sure what I would have done if I hadn't been wearing the mini daily. So for everyone out there who thinks this is too good to be true, give it a try, it will surprise you.
Cheers!

p.s.-watch the MDM minutes on YouTube, Peter is a hoot! : )

Andrea Designer CA/HFA Mini March 20, 2018
The HFA Mini helped me on my journey through 2 surgeries with the possible diagnosis of uterine cancer. The pendant was beautiful and shiny when I received it but as soon as I started wearing it, it turned nearly black. I tried cleaning it but it wouldn't shine. I have been wearing it daily for months and with each surgery it turns dark and gradually becomes shiny again. ( not as much as the original).. i wear it daily and feel it has given me support on my journey. I also feel empowered because it makes me think I am doing something positive for myself towards my healing of my body and soul. Feel free to edit and please keep creating wonderful products. Thank you. (Am looking forward to the bracelet you talked about developing. I like personal items because I feel I am helping myself)

Laura Russell HFA Mini February 22, 2018
"Working in the field of Spirituality and Energy Healing for some time now, I have seen Peter's work around quite a bit, first with his Aquaware software, but was always so busy, I never got the chance to sit down and try it out. Well, Peter has just kept coming into my awareness, until finally I called him one day and I ended up ordering an HFA Mini. I wanted to try his products because I had been encountering entirely too much negativity and needed an extra "kick in the rear" to get myself back to where I should be so I can continue helping others along their own journeys as I was designed to do. Well, I'm glad I made the purchase. Once I activated the HFA Mini correctly, I immediately noticed an overwhelming sense of calm and peace that is remaining with me, as well as clarity of thought that's helping with my decision making. Many things that were confusing seem to be working themselves out with ease now and I'm truly grateful to have crossed paths with Peter and his work."

Sallie Keys Akashic Records, Spiritual Guidance & Manifestation Teacher http://www.manifestabundancenow.com HFA Mini February 22, 2018
Let me just say, up front, I am not one to do reviews on spiritual products!!!

I am very sensitive to energies and have been all my life. I have tried millions of different classes, clearings, and protocols to become more enlighten, to help raise the frequency on this planet, and to stay in alignment with God/Source Energy.

The moment, I stepped into the post office to pick up the HFA mini, I felt it's beautiful energy. As I got into the car, I could feel the energy getting stronger. I knew at that precise moment the HFA mini was something "Totally Amazing". I couldn't wait to get home and open up the package.

Just how "special" was this HFA mini? It was special enough to be packaged with love. It had not been wrapped "only" in plastic bubble wrap and thrown into an padded envelope. The HFA mini was in a nice box with it's name and symbol displayed on top. Pull off the top of the 1st box you will see a small wooden hinged box. This box also had the name and symbol on displayed on top too. The wood of the box is beautiful. As you push open this nice hinged box, you see the HFA mini nicely displayed surrounded by velvet. The HFA mini was stunning. It was shining like a diamond emitting such amazing energy. I couldn't take my eyes off of it.

I linked the HFA mini's energy to my energy field by the enclosed instructions and my personal intentions. I put the HFA mini on a necklace chain so I could wear it. As I worn it my energy field was getting lighter, happier, and protected. I felt tapped in and turned on to the oneness frequency. I saw a beautiful pure golden white light purifying my energy field, followed by emerald green light healing my energy field, and then followed by a royal blue light shield of protection 360 degrees all around my energy field and underneath my feet. At first I thought this energy wouldn't last. I have had it for several months now. The energy is more powerful now.

This HFA mini is the only piece of jewelry that I wear everyday. The more I wear it the more I like it. I often get compliments on how beautiful it is. It amazes me on the number of people who have reached out to touch it. Of how they examine all the details. The expressions on their face when they feel the mini's energy, it's as if they was mesmerized by it. At times I can see the person's energy field starting to change getting lighter and filling with love. The most common comment I get is, "This must be for healing". It always makes me smile, because I know in that moment they are receiving the healing energy and protection of the intentions I set when I linked the HFA to my energy field. In the past I would have panicked to have someone close enough to touch my jewelry. Now I never worry about people coming close to my energy field because I know I am protected.
If I happen to take the HFA mini off, it is not long before I feel my energy starting to drop. It also starts feeling harder to stay in alignment with God/Source Energy. The mini is one of my best friends. The more I pay attention to it the better it works. When I am having a bad day. I just close my eyes, take 3 deep long slow breaths, and hold it in my hand. It is like the HFA mini resets my energy field. This is one, "Totally Awesome" piece of jewelry!!!

Peter, I cannot thank you and the beautiful loving guides you work with enough, for all of the beautifully designed, high frequency products that you keep bringing to the world.

Sandra Howell Retired/Disabled HFA Mini February 22, 2018
Peter, Thank you so much for creating the mini harmonic field amplifier. I received my HFA mini about 6 months ago. I was searching for something to help with my road rage and found this, I was a little skeptical at first so I ordered the min rather than the big HFA for the car. I had already been meditating daily, doing violet flames,tubes of light, I worked with a feng shui master and used the Ormusite Holy Hand Grenade. I can honestly say the HFA mini works. I feel completely calm, centered and in total control of my thoughts while driving now, even if you happen to cut me off, ride my ass, etc. I just do not care anymore while wearing the mini. This is true, my family has noticed the big difference while I am driving with them, I think they are not scared that I am going to jump out of my car at the next available traffic light with my fists ready. I also feel as though I have a lot more energy all the time, and I am doing and trying things I would never step out of my comfort zone to try previously. Everywhere I go somebody literally comes up to me and says"What a beautiful necklace" and then I have to explain to them it is not just a necklace of course. I must have told about 60 different people about it just while shopping. I would recommend this to everybody, I liked it so much I purchased 3 additional ones for my twin brothers and mother, they will not go a day without wearing theirs and are so grateful. I am thinking about getting the mini terra resonator and will leave another testimonial once I receive. Thanks Again Namaste

Kimberly Soares IT Professional and Part Time Realtor HFA MINI February 20, 2018
Peter, Thank you so much for creating the mini harmonic field amplifier. I received my HFA mini about 6 months ago. I was searching for something to help with my road rage and found this, I was a little skeptical at first so I ordered the min rather than the big HFA for the car. I had already been meditating daily, doing violet flames,tubes of light, I worked with a feng shui master and used the Ormusite Holy Hand Grenade. I can honestly say the HFA mini works. I feel completely calm, centered and in total control of my thoughts while driving now, even if you happen to cut me off, ride my ass, etc. I just do not care anymore while wearing the mini. This is true, my family has noticed the big difference while I am driving with them, I think they are not scared that I am going to jump out of my car at the next available traffic light with my fists ready. I also feel as though I have a lot more energy all the time, and I am doing and trying things I would never step out of my comfort zone to try previously. Everywhere I go somebody literally comes up to me and says"What a beautiful necklace" and then I have to explain to them it is not just a necklace of course. I must have told about 60 different people about it just while shopping. I would recommend this to everybody, I liked it so much I purchased 3 additional ones for my twin brothers and mother, they will not go a day without wearing theirs and are so grateful. I am thinking about getting the mini terra resonator and will leave another testimonial once I receive. Thanks Again Namaste

Kimberly Soares IT Professional and Part Time Realtor HFA MINI February 20, 2018
I purchased the HFA mini as a Birthday gift for my Husband recently, since I instinctively knew it would assist him with his sensitivity to absorbing collective vibrations that always drain him by end of day plus throws his morphic fields off. And as I am an intuitive with seeing/feeling/sensing energies it would take a toll on me clearing it off him and myself every day! The best part of it is, I mentioned very little about the HFA mini to him, to allow him to tune in to it himself and notice what his own experiences were. As soon as I hit the purchase button, I felt the excitement of it arriving. Even my husband was wowed! by it upon arrival in its lovely casing/box. I have noticed that he is no longer drained, pulled into collective negativity/chaos/drama… calmer and has a better stand in whats going on around him. It seems to have helped with him falling asleep better too…since he has trouble sleeping. Mornings are easier for him to wakeup without much aches. He showed my sister this HFA pendant and mentioned how he loved having it on a necklace against his chest…and she said "O, so its like a rabbits foot, or talisman"….his response was "No!, it is far greater than just a rabbits foot, It is way out there – a source greater than what I can explain. I Love it and I'm so grateful my wife bought this amazing gift. I would never have thought of this..I feel the changes in me". Hah!! So there you go. I do intend to get myself one in the near future. Why? Because it's an investment in Yourself, that will stand through Time.
My Greatest Gratitude to You Peter and in the bonds of the work.
Prem Kaur

Prem Kaur Healer/Clairvoyant www.Premkaur.com February 20, 2018
I have had my Mini for a few months now and my life has changed. I feel very connected to the energy of my Mini always. I speak to it whenever I need a little help as in a parking spot, protection in poor weather (I drive for work) and if I am running late, the extra time needed to arrive safely is available to me! The energy is available to me even if my Mini is at home and not with me. I am so much more confident and love the connection to the ancient knowledge and source. Thank you Peter!

Joan Harrison HFA Mini February 19, 2018
Hello Peter,
Just wanted to say Thank You for creating the HFA Mini pendant. When I and my body attune to the pendant (as instructed) I immediately feel a calming friendly and knowing force field wash over my whole Being. I know that the remainder of my day will result in the most Harmonious outcomes possible irregardless of whatever crap the day may throw at me. I know there is another product in your line that is specifically designed to be used in automobiles and it helps tone down or negate "road-rage" and other negative driving conditions. But wanted to let my secret out…..even though I wear the HFA mini during my car commutes, I DO notice a difference in the drivers (driving conditions around me), there is a lack of noticeable idiots that come around my car. Driving was getting to be a dreaded thing for me, but NOT anymore.
So, of course my work relationships at work are also caught up into this field of protective "harmony" too, otherwise I may of gotten in some trouble…. I'm a total believer in the benefits promoted towards this pendant. But most interestingly, I bought one for my partner, whom is not one to wear "spiritual – or different" jewelry. But I knew the incredible work stress he was constantly under, which is basically almost 24/7 and I wanted to help him in some way. The way that I new would "help" him silently, without me having to do any talking (sales pitch) was to just buy him one and ask him to wear it a few times during work hours. He reluctantly wore it a couple times and I thought after that I would have to intervene to get him to remember to put the pendant on before engaging with the world. To my amazement, every time, which is daily I take a peek at what is around his neck — it's the HFA Mini. Now, he would not stop and consciously even take a moment to put that on if he didn't personally feel it was working to his advantage on some level. He may not know how to explain the experience, but obviously he knows "somethings up" — in a beneficial way, regarding wearing the pendant as a daily self-care item. Which is exactly how I use the mini — as a much needed companion and friend assisting me on this journey called life with all it's wonders and surprises…..the good & "bad" — I KNOW the mini is assisting me powerfully in an unseen way to clear the path to least resistance on my behalf.
So grateful for your "homework" that brought this technology into the world for us to utilize.
Thanks a bunch, and thanks for the special surprises you sometimes throw in with an order, as you did when I ordered a couple Christmas items from you this past Christmas 2017.
Cheers,
Bart

Bart Zimmerman Holistic Bodywork Practioner HFA Mini February 18, 2018
Okay…. here's a BIG one. I have known for quite some time that my heart was no longer inspired by the position I have had for twenty-eight years. I have been for several months thinking and feeling what it would be like to be free from working. Thinking and feeling what it would be like to be doing whatever it is that inspires me. Actually, I've had my nose to the grindstone for the last several years, completing my degree and then working part-time jobs after my regular full-time career position to pay for it. I've been emotionally and physically drained. My workplace has never in the history of it's existence offered a retirement incentive. Guess what? They did. The offer is exactly what I've needed to be able to say, YES! So, I did. I've been told it's unlikely they will ever offer this again and so it's quite a unique happening. This is miracle type substance here. So many things falling into place…. just so…….heart emoticon

Terrisa A. Hardy July 6, 2017
For many years I thought I was suffering from adrenal fatigue, hyperactivity, & anxeity due to being hypersenative & empathic coupled with the stresses from my up bringing & the stresses from teaching special ed. & life which had become a formula for a very nervous person internally. It seemed the more I worked on myself spiritually the more of an energetic sponge I was becoming and no tool or techinque was helping me in totality. This was becoming a great concern for me because it was getting to the point where I was experiencing great difficulty sleeping which led me to not functioning properly because I was always tired, Between my lack of energy & not feeling comfortable around people & their energy I was beginning to think I would have to live in some cave on some deserted island somewhere because everything was irritating me..
Fast forward to the present I retired early to care for my elderly parents full time, meaning I now live with them because they can no longer care for themselves, my dad has diabetes, & stage 4 prostate cancer & mom is a heart patient with several other ailments including Dementia & an attitude problem. So, I lve in a very hyperalert state, in a conjested neighborhood, surrounded by dense death energy with very little down time because mom is very needy emotionally. Being around my parents was exhausting because of the amount of energy I had to put out day in and day out,
When I wore my mini for the first time I noticed that my internal shaking stopped. I was able to breathe, sleep without thrashing about & actually experienced deep sleep leading me to believe that most of what I was experiencing was because my environment was fraying my nervous system & not menopause or adrenal fatigue or any other excuses I was using that were biological, also I can now deal with mom's stress energy. It no longer feels like some hot, irritating monkey on my back, I can even sit in the seat behind her which I could not do before hand without cleansing the energy from her seat, What a relief! Plus I no longer feel like my parents zap all of my energy
I would highly recommend this device for the hypersensitive like me as, well, as caregivers, it's a true life saver!

Roz Tomblin June 26, 2017
I misplaced my Mini Me HFA I was sure i had lost it, after a few frantic days I received the bright idea of asking Peter if my HFA was gone forever. He said" No, It's very close to where you are now." My Mini Me HFA was on the floor on my partners side of the bed, he works away so wasn't home to notice it there . "Peter you Rock." Thank you so much !

Lizy June 10, 2017
I adore my HFA Mini ever since I received it I haven't took it off.My life has changed in ways I wasn't expecting to happen so fast,for instance within a few days of receiving HFA Mini I got a job interview at a place I always wanted to work,and I got the perfect hours that I wanted as well and it was delightfully unexpected blessing that I knew my HFA Mini orchestrated together! Also I thought it would be at least a year when I would be able to get a new car,but when my jeep broke down I needed find a new vehicle last week and at first I felt concerned but I felt a sense of peace and a feeling of it's all going to come together and I felt it was (infinity…That's what I named my HFA)telling me everything was gone be alright. Within the next week I found my dream car that I wanted at a great price and I was able to get a down payment from a family member as a gift! Also I feel so calm and protected when I go out and when at work,when I'm out shopping or out at public people ask where did I get my necklace from ,they ask if they can touch,and one person even asked if she could have it…lol. It definitely is a divine and sensational product you have created and I thank you for creating it,because it has blessed me in wonderful and I like how I feel she's helping me to evolve!!!

Latreese Boles April 24, 2017
Been wearing my HFA mini for 3 weeks now. My moods has been more stable, no wild up and down swings. Trips to the city which is a 2 hour drive each way has been easier, certainly no trouble with parking anymore. I am a calmer person to be around. Thank you Peter Schenk, for the mini, I am so glad I have it. I haven't taken it off at all except for the time I clean it. I find it interesting that sometimes it is a couple of days before I need to clean it, other times, I had to clean it almost daily! The other week I had some visitors, by the time they left after 5 hours, my mini was that tarnished I had to take it off to clean it! Negative people really makes me notice the mini's reaction. Good thing is I feel sort of buffered from a lot of the negative energy around me now!!

Kathleen Daniel April 22, 2017
Ok yesterday I went to Rockwall to go to my thyroid docters appointment. Was up there the previous week and yesterday there was still a lot of roadwork. All the traffic and trying to get where I needed to go was stressing me. I polished and cleaned my mini that morning. I got where I needed to go to head home without too much trouble. Well when I got ready for bed and looked at my hfa mini I was shocked. I can wear it around the house and it doesn't have to be cleaned for 4 or 5 days. Well after yesterday I looked at it and it was dirty so it was definitely working keeping that stress from all that traffic away from me. So thank you for this wonderful hfa. I now have proof that it is DEFINITELY working for me. THANK YOU again for all your wonderful products.

catherine hildebrand March 22, 2017
I purchased my Mini in January 2017. It was delivered on a Wednesday. I could feel the energy right through the package. Opening it up was so awesome to see how beautiful it was. I linked myself to the mini immediately and put her in my pocket since the chain I ordered didn't come yet. I remember Peter saying he had to clean his every other day. I kept checking mine daily and it was staying pretty clean. Well on Sunday my significant other, who is very sensitive, was going through a lot of stuff, a lot of releasing, etc… I just kept doing my thing and just left him be. Well, Monday morning I checked my Mini and it was very tarnished. I was shocked to see how badly tarnished it was and was in dyer need of a cleaning. It protected me from all that interfering energies that happened on Sunday. Thank you dear mini. Another time I was at our county's beauty pagent in February, where my neice's daughter was one of the little princesses performing. It was so fun to watch. My neices ex-husband was sitting right behind me. He always has such a heavy anger energy around him that I don't like being around. It's interesting. I didn't even know he was sitting behind me until the intermission 1 hour and 1/2 into the program when I saw him going down the stairs. My neice asked me what I thought of his energy. I told her, I couldn't even feel his negativity and that was fine with me. Isn't that interesting. Everyday seems to run more smoothly wearing my mini. I would love to purchase the HFA for the home and office to have the energy more balanced for me, my significant other and our dog Bailey. What a benifit that would be. Love the HFA Mini. She's become my best friend. We do everything together. Thank you, Peter for the HFA series. The HFA and HFA mini are awesome. Wouldn't be without them.

Patricia Schmidt March 9, 2017
I have had my Mini for about three months now. The first thing that it had helped me with was to protect me from friendships that I had no idea was draining me. I was pretty sad at the beginning when it happened, but after only a week totally understood why the friendship had to end. The best thing about it is, I didn't have to do anything, it was my friend who suddenly avoided me (for no clear reason why) whether in get togethers or even messages.

Another thing I really noticed was the very profound way I see things or issues. It may be an angle or perception that I have not seen before, but makes so much sense, or a way of explaining something in a better and clearer way.

As a mum, I am much calmer and can take control of my emotions better. Of course there are still days when I get frustrated, but the feeling of frustration is nowhere near what I was experiencing before.

i highly recommend an HFA Mini. It really felt like the first job it did for me was to create a force field around me to protect me from the negativity that I wasn't even aware of. So awesome. Your Mini will have your back like it does mine.

Missy March 8, 2017
The HFA mini is a game changer. My life is better because I can be in crowds, take a busy subway and NOT be affected by the people around me. I have more energy and mental clarity to get things DONE. Lots of synchronicities have occurred in my LIFE and you just flow in a positive attitude because the negativity just vanishes into thin air…poof.

"If i were to make a wish it would be for everyone to own a HFA mini so they can have their own experiences!!! Seriously, there are so many benefits…you lose count."

Sookie Crewe March 8, 2017
With my HFA mini my energy field feels like one of those 70's lava lamps. Serene motion. Calm loveliness. Thankyou, Namaste.

Leiyra Bell March 8, 2017
I am usually stressed and irritated when driving especially when faced with traffic or bad drivers. After purchasing my HFA mini there was a noticible difference in my attitude and demeaner while driving. I feel calmer and less stressed out. I now have no problems driving long distances and if I meet traffic I remain relaxed and at ease. Even those who are in the car with me have noticed and commented on my change in behaviour. I love my HFA mini.

K. Ramjohn March 8, 2017
I have had my mini now for more than a month. The boxes it comes are amazing and opening the box for the first time to see the super shine is also amazing!

On the 1st day when I was packing up at my job at the end of the day and the start of what in the past has been a period of several months of long work days and high stress. I had developed a habit during these times to put my head in my hands and start to cry.

On this first day of wearing the mini, I did this action, of putting my head down in the palm of my hands, and no tears came. The feelings just melted away. It was like, "why am I doing this, I know it isn't a good habit.?"
This is when I was convinced, how great this mini is.

Later that week. I had a huge ephiphany on a way of thinking that I had. This is huge. Anytime, these "aha" moments occur to expose faulty thinking it is amazing.

I have a ritual now of cleaning my mini every morning. I use a cream which is is super fast to wipe on/ off, rinse, dry & shine. About a minute.

My mini and I traveled to Sedona and for the trip I packed jewelry wipes. Although these do work, it take s more time and gets the dirt on my fingers.

Also now that I have had the mini longer it does stay clean longer, that again shows how much it is working. In the beginning there was more negative to clear.

Now I think I am used to it and not noticing as much the great effects it is having in my world. I do think overall at my job that my stress level has been much less and I am able to stay a bit detached from it all, as compared to the last 3 years of this process I am in.

I'm looking forward to the intention bracelet, and the other HFA products as I save for them.

ELIZABETH MAPPLEBECK March 8, 2017
I had my mini for least a week.
On a Saturday when I was heading to work. My car was having some issues. Like not wanting to go fast for a section. Then the engine warning light went off and on a few times, then stayed off. I used my Fixd app (which can tell you what is wrong with your car using the module you plug into the car computer). The Fixd app said no problems. It was indicating a long time that the knock sensors were bad. Later the car would not unlock with the remote. Car would not let me open the door. Had to use the car key. Everything is fine now.

James Edwin Burroughs February 2, 2017
BS"D

This is my third, and probably most important testimonial. Have been using and sharing Mini's for more than six weeks (more than 20 of them have been purchased by or through me).
The return of people for more of them is great validation., but a story that ended yesterday is worth sharing.
Two women experienced a lot of anger, which I understood and explained was the process of the Mini bringing up what needed to be cleared.
One also got pains in her knees, which can certainly happen with severe emotions held in the body, the knees representing our direction in life..
The other one told me she was having palpitations and pain in her heart. I muscle tested her with the Mini on, and her heart area tested weak. When she removed the Mini, it tested strong. I suggested that she keep it in a pocket. She later told me that even in her pocket, she couldn't wear it for more than a couple of hours without getting palpitations.
Then I contacted Peter about the situation, and he said she should talk to it. Some days later, she said she still wasn't wearing it and hadn't talked to it. Obviously she had such a strong reaction to what the Mini was doing, that she had developed an aversion to even trying it.
I discussed the process of creating an aversion, and got her to talk to her Mini right then, saying that she really wanted it to help her, but needed it to reduce its power so she could use it without that negative effect.. She then put it on again. The following evening we spoke again, and I asked her how it went with wearing her Mini. She answered, "I've been wearing it for 8 hours and it's just fine."
Even though this amazing technology is way beyond what we could ever conceive, it's benefits are off the charts!
I've seen great positive flow in my own life, along with increased calm and happiness.
Thanks Peter!

Dina Sara Levine February 2, 2017
Hi Peter,,
I'm so glad I g ot the HFA Mini because it was and is the biggest MIRACLE in my life!
I. noticed a tremendous difference, almost imeduately . I started feeling so much more focused, all my aches and pains, specially lower back pain, anxiety, uneasiness in my relationships, proc rastination etc. all thatt is gone! . Now I feel constantly joyous and present, grounded, happy and fulfilled.. Now whatever I need to do, I just go and do it with a lot of joy in the heart. As far as I'm concerned, the HFA Mini is the grearest blessing in my life. I absolutely recommend it to everyone. It gives me a state of well being, peace and harmony. Everything around me is very beautiful and everyone with whom I come in contact with, make me feel good and harmious whereas before they used to irritate me.
Thanks a lot Peter. I'm so glad you're yn my life|
God bless you.
Many blessings,

Pompeu Garrido C. January 30, 2017
The first day I wore the HFA Mini I went to work with expectations that the HFA Mini would make some sort of difference, so I was open for something good. I I felt a sense that I was shielded- as if nothing could bother me. I can now tell you after wearing my Mini for a couple of weeks I have seen some very positive changes. I am more focused and confident that my decisions at work are correct. This is a wonderful enhancement as I was recently promoted to a management position, where I must think more on my feet than before. I also noticed (the very first day) that my co-workers are more positive towards me and the negativity that I have experienced (I am choosing my words carefully here) is just gone! I mean non-existen!. I admit that I am drinking water that has been structurally enhanced with Aquaware 5 positive intentions- for mental clarity, etc., but this benefit is different. The confidence and the positive interactions I am experiencing, I attribute solely by my wearing the HFA Mini. I am convinced the HFA Mini is a genuine gift from the Creator. My husband is wearing a Mini also, and we are so convinced of its benefits that we intend to purchase one for our daughter who is away at college (first year in college– Go MISSOU!). I thank you, Peter for being a vessel for Spirit. You have no idea how much you have benefitted our lives with your software and hardware. As I mentioned, we have the Aquaware 5 as well as HFA – A New Way To Travel and Sourxe 5. I am waiting for the Intention Bracelet! Thank you, thank you, thank you, Peter for BRINGING IT! Your name is a household word in our home. May the Creator continue to pour his Enlightenment into you so that you can bless the world with your unique gifts. My husband has tested the HFA Mini the same as he has tested his Skalar pendant which he has worn religiously for 5 years or more. And I can say that the Mini kept me balanced when he tried to pull me backward. Without the Mini around my neck he could easily pull me backward off balance. I wasn't even trying to resist but I remainded rock solid while he put all of his weight trying to pull me backward. Most people who have used Skalar pendants know how to perform this test. Oh, and one more thing, using the pendant against the the hose at the gas pump causes the molecules of the gasoline to break up and a burn more completely, resulting in an increase in gas mileage and the car will run better. I encourage all HFA Mini owners to try this. Just put it against the hose and fill your tank. Your care will run better and you will notice a few more miles per gallon. Well, sorry to write so much here but actually I could go on and on. Much gratitude to you Peter. You truly are a real Modern Day Mystic.. Bless you! Joan. PS: My husband says to tell you that he introduced your website to Blaines! (for better or for worse! LOL!)

Joan Rankin-Walker January 28, 2017
PURE MAGIC! My sports life has completely turned around. I am aged 73 yrs and feel so much energy. Played Champ Singles at my Lawn Bowling club. Would have bowled approx 280 bowls – not only am I in the finals against someone half my age, the bowls seem to have minds of their own – I bowl them up and they seem to find their way to the kitty. I wish that I could afford one each for the whole world. Totally wrapped.
Gonna keep posting because there are many more miracles happening.

janet wyatt January 25, 2017
It is a beautiful pendant and very comfortable to wear. It comes in a beautiful box and with instructions how to use it. It is too short to notice major changes but I feel great when I wear it. Curious what other users notice while wearing the pendant.

Mijke January 25, 2017
My Mini HAF arrived at home on January 17th 2017. It has been a week with Mia- I called her Mia-. and I love her so much. I am talking with her, and asking questions, she is my wizard friend 🙂 Don`t call me "crazy", when you have your own HFA Mini, you will understand what I am talking about 🙂 And here is the news – I just received an important business offer – It is a big project ! I am very excited and happy. Thank you Peter!

Clara Y. January 24, 2017
BS"D
My first testimonial was after just a few days. The great results continue to come, but a truly significant one for me is the amazing thing that happened today with one of my daughters.
Our relationship has had many "downs" in the "ups and downs" category,,much to my sadness. Recently, though,, it had happily takem an upswing. She quite shockingly gave me permission for the first time to do some Body Code sessions on her asthma and pain. She was always totally against anything except "Medicine". She is amazed at how much better she feels; Her asthma went away and her pain is 90% gone.
Today, we wonderfully had two hours alone in the car., where I was able to talk to her about really esoteric things like the book Many Lives, Many Masters, which is about past lives!
I really, really wanted her to try the Mini, but was very hesitant. Finally I took the proverbial "plunge" and suggested that she try one for a couple of weeks. She said okay. Amazing!
Immediately I took off the one I was wearing (the only one I had on me at the time), unlinked it from me and she linked it to her. She spontaneously treated me to a manicure & pedicure-what a win-win!
Hmmm. Maybe she was just the least bit envious of the fact that I gave her oldest son a Mini last week as a gift for his high school graduation…..
That's just one great example of what's been happening in my life since I started using the Mini
Really would give it 10 stars!

Dina Sara Levine January 22, 2017
Got my Mini HFA in the mail in New Zealand Monday, two weeks after ordering it. Dedicated it in the car because I couldn't wait. Tuesday, I went for a 200k round trip and it was amazing. It seemed that I only thought about the next part of my journey and I was there. Upon my return, I was informed that I had made the trip in record time and yet I hadn't gone over the speed limit due to country roads.
Played lawn bowls Wednesday and won. Played again Saturday, only won two games but won the trophy. If I take it off to shower, it seemto call me to remind me to put it back on. My fantastic Mini. Looking forward to thinking outside the box. Thank you.

janet wyatt January 22, 2017
The Creative Power behind and within this HFA Mini device extends beyond mere words and supersedes the intellect. When you "link" it to yourself, ENERGY reverberates at the highest frequency capturing all the unwanted substances that would normally surround YOU. Believe it will do wonders for people who feel or take on other people's energy in any form. A myriad of tangibles and intangibles await…are you ready?
"I dropped 1 ½ pounds within 4 days – did that just happen? Oh yeah, big surprise coming from someone who can't force an ounce off the scale." I have officially been Schenk-tified!!!

Sookie C. British Columbia, CANADA

Sookie Crewe January 20, 2017
BS"D
To be honest, I gave the Mini 5 stars not because I have used it for so long, but because of all that has happened in the last 4 days.
I have had such an increase in clients that I cannot do all the sessions right away. This is in two different practices. Also, the sessions are noticeably more impacting and creative.
As for other results, I can only describe things as "smoother"–happening with greater ease–even getting a great street parking place in Manhattan!
Of course, I know it's just the tip of the proverbial iceberg, but hope it encourages you to get one.

Dina Sara Levine January 17, 2017
The Miracle of Mini, you bring Comfort and Joy to me

Update: I received my HFA Mini on 12/15/16 so plenty of "time" to experience what it has to offer in assistance for me. There is so much more to this "energetic pendant" than meets the eye dear ones. The main thing I would like to share at this point is my HFA Mini has proven it has a consciousness and with the workings of alchemy. We are connected in ways I could have never imagined. I do not like to refer to the pendant as an "it." That does not resonate with me or the Mini. So I just call her, "Mini" out of respect.

Example of Mini's rescue. My plans were to spend the holidays with my daughters who reside in another state. On Dec. 23rd, the day before I was to travel to my daughter's house she forgot to mention a very significant change of plans with the family gathering at her house. It was something that was very insensitive, rude and very upsetting to me, I felt betrayed. It changed everything, a freaking deal-breaker. I informed everyone I would not be there. I allowed my button to be pushed. My emotions were challenged-extremely. My heart was broken, I was crying, my chest literally hurt…oh, the joys of holiday family b.s. Please note, I have worked very hard to stay in "observer mode" and to not take things personally. All that love and light stuff flew out my window, LOL. I laid down on my bed on my back to chill. Mini, with such grace, kicked in. All my chakra energy centers were swirling like crazy, clockwise, counter clockwise, then my energy field would shift from side to side, energetic waves up and down my body, nothing was overlooked. In my state of mind I don't believe any amount of meditation could have helped. Yet, Mini came to my rescue and was stabilizing me. My emotions leveled out so I could function. I slept without crying mySelf to sleep. The next morning even though I was still sad, my emotions were still under control and there was no unpleasant congestion with my sinuses from crying. Mind you, I am single so no backup with any physical hugs and only one person I confide in,(namaste David). This is the miracle of my Mini. She knows exactly what I require, when, where, what and why. A-maz-ing. We are "tight." I love her and "I truly honor the space in which she exists." I am grateful and thankful for the Comfort and Joy Mini brings to me. Wishing everyone a joyous holiday season. hugs

Linda A Robinson December 24, 2016
Received my Mini on Tuesday 12/15. Linked it to mySelf. No neck chain yet so held it in my right hand. Immediately felt a subtle energy pulsing throughout my body. Remainder of first evening things seemed normal as usual. Next day, Wednesday HFA Mini is kept in my pant's pocket. Currently, I am walking to work in the mornings. Definitely noticed more physical endurance and grounded. I work p/t at the public library. Lots of walking, bending/ stooping using my knees. Midday it hits me. What?! I could easily bend my knees AND stand back up effortlessly-with such ease (oh and grace hee hee). OMG! That my friend I could not do before. My walk back home after work, plenty of endurance-again. All day a sense of "well-being." Just a few minutes ago I did an intent with Sourxe IV. Whoa, I experienced an intense buzz all throughout my body, almost like a caffeine jolt. It lasted a good 10 minutes. All the other times I did an intent with Sourxe IV the energy felt has never been that intense. All this in just the first 2 days. Thursday my sterling silver chain arrives. If the energy is this intense from just carrying it in my pocket, I am excited to experience how much more amplified it will be on my neck chain. I look forward to this continuous, wonderful, magical, personal journey with me and my HFA Mini. THIS WILL BE WITH ME THE REST OF MY LIFE. Thank you Peter for making this possible for us to experience. Namaste

Linda Robinson December 15, 2016